10 richest tribes in Kenya
Kenya is made up of 43 distinct tribes, each contributing to the country's rich cultural diversity.
The Kikuyu are the largest and richest tribe in Kenya, boasting a strong entrepreneurial spirit and success in commerce.
Remember that successful people may be found not only in every Kenyan tribe but also in every other ethnic group and nation on earth.
As a result, this information is not in any way a predictor of productivity or success rates.
To explore the richness of Kenyan culture, we have created a list of the richest tribes in Kenya.
1. The Kikuyu
Most people agree that the Kikuyu tribe is the wealthiest in Kenya. They are also the most educated and boast a huge pool of professionals in all sectors.
Another explanation for Kikuyu wealth is that they have long held key government posts and still control politics and the government.
The Kikuyus control multibillion-dollar businesses in banking, insurance, and medicine, among other sectors.
The Kikuyus are successful entrepreneurs and have companies in practically every part of Kenya.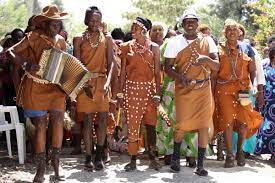 In addition to their capacity to succeed in business, they are very strategic in their planning and make long-term investments in ventures that may not appear practical at first but eventually turn a profit.
One of the endearing qualities of Kikuyus is their modesty, frugality and disdain for showoffs.
2. Asians
Asians have lived in Kenya since long before the country gained its independence, and for many of them, this is their only home. Asians have a significant advantage when it comes to business because of their reach.
They maintain cordial and brotherly ties with individuals from various continents, which enables them to easily find production partners, financiers, and even export markets for the goods they manufacture.
Many people are already aware that Asians control a significant part of manufacturing, real estate, and wholesale and retail trading. They are frugal and tend to take calculated risks in business.
3. The Kalenjin
The Kalenjin have been agriculturalists since the first people arrived in what is now Kenya, and they continue to do so today. Many Kalenjins farm crops, including cereals and tubers, while others raise livestock.
Unfortunately, Kenya has yet to treat agriculture with the respect it deserves. However, as awareness of food security grows and Kenya begins to establish itself as one of the top food producers in the region, we are beginning to appreciate the true worth of farming and those who work in the industry.
The Kalenjin tribe also boasts a large number of engineers and other tech professionals.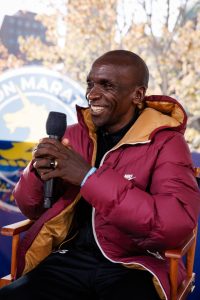 The athletic success of Kenya at the world level has been largely attributed to Kalenjin, who have also achieved greatness in sports. In actuality, Kalenjin athletes have taken home the majority of the medals won by Kenyan athletes.
4. Kisii
The Kisii's work ethic is the secret to their wealth. The Kisii people are involved in both agriculture and business.
No matter how modest their farms are, the Kisii put a lot of effort into producing crops like grains, beans, and tubers, as well as farming animals for milk and meat.
Kisii people are widely dispersed and are known to identify and fill market gaps.
They also boast a huge diaspora population in the US, especially in Minnesota.
What's more, just like the Kikuyu, the Kisii are very adventurous, and close to 50% of the Kisii population lives outside Kisii and Nyamira counties.
5. Somali
Kenyan Somalis have more varied economic interests than the average population. They thrive in politics, government, and business. Somalis are good at anticipating possibilities and making wise investments in the future.
Again, the Somalis are known to be very daring and quick to seize opportunities.
Luxury hotels, restaurants, salons, and high-end boutiques are among Somalis' investments. They also excel at preserving and expanding wealth as well as combining connected enterprises to enhance revenues.
6. Luo
The skilled and non-skilled labour force that drives Kenya's economy boasts a significant portion of the diligent Luo ethnic group. Although a good number of Luos are highly educated, you can also find them doing the lowest-paying jobs in the nation.
They also excel as managers of huge corporations and universities, both within and outside Kenya.
Luos are known for their penchant for PhD education. Therefore a good number of professors, university dons, and researchers in Kenya and beyond come from the community.
Successful Luos like to take pleasure in the results of their labour; as far as Kenya is concerned, they may be the ethnic group with the finest tastes.
7. Meru and Embu
The Meru and Embu tribes are wealthy due to their farming and entrepreneurial prowess. They frequently cultivate cash crops, indicating that they view agriculture as a business. And just like their Kikuyu cousins, they have strong representation in the Kenyan government.
8. Luhya
The Luhya tribe is extremely comparable to the Luos in terms of devotion to hard work. You'll notice that the majority of the factories and other businesses employ a sizable number of people from the Luhya tribe.
The Luhyas play a significant role in the Kenyan economy and government, and as a result, they have become one of the richest tribes in Kenya.
Luhyas excel in academics, law, journalism, medicine, sports, agriculture, etc.; therefore, their range of skills prevents them from suffering an economic disadvantage.
9. Maasai
Perhaps among all of Kenya's ethnic groups, the Maasai are the ones who have maintained their cultural uniqueness.
Since the beginning of time, the majority of them have been cattle herders. Cattle equals money, and the Maasai are sitting on a lot of potential wealth. This is if you take into account the milk output and then the meat.
Millions of foreigners visit Kenya out of interest to see the Maasai; their culture, manner of life, and dance are all lucrative.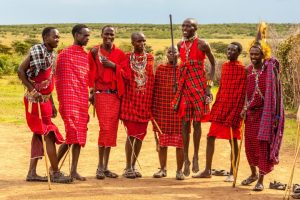 The Maasai have a lot of land, which contributes to their wealth as well.
READ ALSO: Are These the 10 Richest Tribes in Africa?
10. Kamba
The Kamba are tough and resilient and are able to survive in some of the harshest conditions and places. The Police and KDF boasts a huge number of Kambas.
The Kamba tribe has a wide range of economic interests. You may therefore find experts among them just as easily as subsistence farmers or proprietors of small businesses.
What do you think about the above list of the 10 richest tribes in Kenya?
Do you have a story you would like us to publish? Please reach us at [email protected].