Richest tribes in Africa
Africa is a continent that boasts fascination at every turn. What with about 3,000 tribes and 2,000 languages and dialects? The ethnic diversity found in Africa is lacking on other continents.
Even though one's tribe has little to do with wealth and prosperity, there are several tribes that have distinguished themselves as among the richest on the continent. The wealth is a result of the early adoption of western education, geography, and connections.
Here is a list of the 10 richest tribes in Africa, in no particular order.
The Yoruba
The Yoruba are no doubt one of the most significant ethnic groups in Africa, with a population of more than 35 million.
The tribe has a strong presence in both politics and business, and its members are particularly skilled at entrepreneurship and management.
The Yoruba are acknowledged as one of Africa's richest tribes due to their dedication to education and ambition to run successful businesses.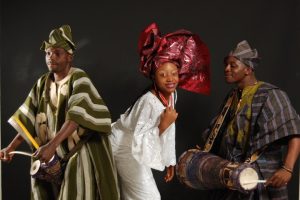 The Yoruba tribe is well-connected, powerful, wealthy, and politically positioned. They are also extremely skilled at gathering wealth and passing it down to their offspring. Many Yoruba people are Muslims and polygamists.
To continue reading this article
Only KSh 50 per month
Cancel or pause anytime.