Recently, netizens shared online what they considered to be the qualities of a highly respected man. Our reporter compiled a list of 28 of these traits.
1. Honor the promises you make. Make sure you follow through on anything you say you'll do.
2. Avoid having a romantic relationship with another man's wife.
3. Quit bragging about your wealth or your accomplishments at work.
4. Be careful not to speak too much in a public setting when answering questions. People generally don't like those who are sold out to egoistic tendencies.
5. Invest in profitable ventures for a rainy day if you chance to find yourself with a large sum of money.
6. If you get the chance to speak in front of a crowd, keep your remarks brief and to the point.
7. Become familiar with the language of the individual whose assistance you want. For instance, if you want a Kikuyu man to help you, study a little Kikuyu beforehand, then select a suitable moment during your conversation to use it. Your host will enjoy having you.
8. Show courage and make the women and children in your care feel secure. Never stand by and watch someone else be bullied.
9. If someone in a discussion persists in expressing their point of view, let them be and, when it is appropriate, shift the subject. The conversation can then continue amicably.
10. Instill in your kids the importance of taking responsibility and working hard.
11. Love God with all of your heart, and don't be afraid to express your religious beliefs in public settings like churches, mosques, and temples.
12. If your wife does you wrong, forgive her and show her the advantages of good change.
13. Take good care of your parents because they won't always be around. Given that you won't be with them forever, make sure they are content and comfortable.
14. Respect those in positions of authority, but don't be afraid to criticize their abuses.
15. Refrain from bragging or discussing your accomplishments in public.
16. Always set aside time to reflect on your choices and their impact.
17. Offer assistance without anticipating compensation.
18. Maintain good health by engaging in regular exercise and a balanced diet. Ensure you dress well, too.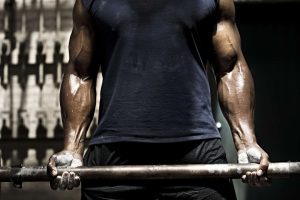 19. Avoid men whose self-worth and significance are determined by how many women they have slept with.
20. Show your wife that she is not in competition with any other women by showing love and appreciation for her.
21. Refrain from oversharing your life in an attempt to gain validation on social media. Seeking approval from others who don't know or care about you personally is dumb.
22. When pursuing reason and justice, be prepared to face hatred or disparagement.
23. Refrain from doing anything that conflicts with your morals.
24. Limit your alcohol consumption. If you can abstain from alcohol, do so.
25. Resist feeling jealous of anyone. You'll succeed if you work hard in silence.
26. Help people cross crowded highways, including the elderly, the disabled, the ill, and children. Such is leadership.
READ ALSO: 25 Lies Every Girl Tells Her Boyfriend
27. Never say anything to someone that can make them feel unworthy or undesired.
28. Demand to be served last at a gathering or at home after everyone else.
Do you have a story you would like us to publish? Please reach at [email protected].