Ifunanya Excel Grant has stirred up a lot of debate. She has been seen in photos smoking a joint while wearing skimpy outfits.
She has also gotten into trouble with the Nigerian Bar Association (NBA) due to her supposed indecent behaviour.
Who is Ifunanya Excel Grant?
She is a lawyer from Nigeria who gained popularity when her private photos circulated on social media. Her bikini-clad images of herself consuming marijuana have also helped her gain attention.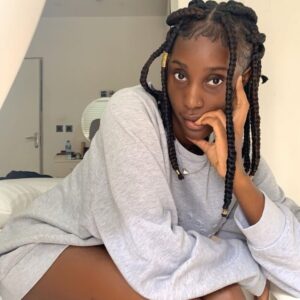 She exudes a combination of mystique and brilliance that mesmerises everyone who has the honour of meeting her.
Ifunanya's nude photos
Ifunanya took the time to address the situation when her images leaked earlier this year, claiming that it was not her fault and that she discovered the photos in the same way that other people did online.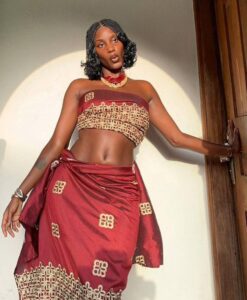 Although she acknowledged acting wild, the young woman denied doing it to gain attention.
She said: "Contrary to popular opinion, because people feel like the way I'm wild, I'd go to the length of leaking my nudes maybe for popularity or anything, but that's not what happened honestly." If I had my way, I wouldn't even want that to happen, but that's how I saw it. There is nothing I can do."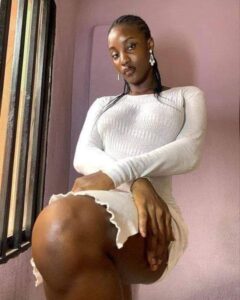 The controversial lawyer has also been in the news because of her questionable social media behaviour, which included abusing drugs and posting raunchy photographs and videos.
Her fellow lawyers reportedly asked for her to be prosecuted.
Ifunanya Excel Grant, better known online as "Baddest Lawyer," stated in August that she is not a practicing attorney and has no plans to practice her profession.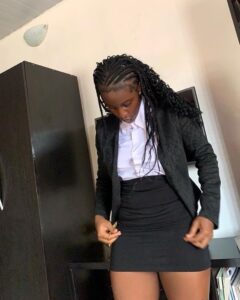 "I'm not a practicing lawyer. I am a lawyer by book, but I am not practicing. At least for now, I don't have any interest in practicing law; maybe someday in the future."

She continued: "At the moment, I am a model. I am an actress, and I am an upcoming musician—a rapper, to be precise. So everything I do and everything I post [on social media] is just for entertainment purposes. It has nothing to do with my legal career. I'm not practicing law. I don't have any intention to practice law for now. So right now, my focus is on the entertainment business."

She further explained: "Before I even became a lawyer, I was a model. I have always been a model. And I have always been into music. I have always been an actress. So, being a lawyer is just one of the numerous things I am. Everything I post on social media is in my capacity as a model, an actress, and upcoming rapper."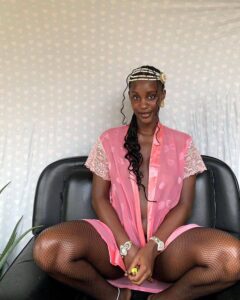 Ifunanya Excel's family background
The controversial lawyer shared a close bond with her beloved siblings, which nourished her spirit.
Ifunanya Excel academic journey
She set out on a remarkable journey to earn her Bachelor of Laws (LLB) at the prestigious University of Nigeria, Nsukka.
She further enrolled at the Nigerian Law School, and she proudly became a member of the illustrious Nigerian Bar in 2021.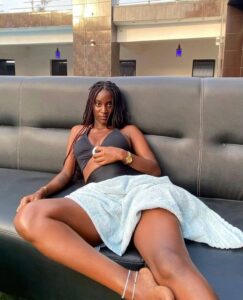 Ifunanya Excel Grant's boyfriend
Ifunanya Excel has not yet revealed details about the man warming her bed.
However, she stirred debate right away when she made the decision to tweet about her wedding cost.
She stated unequivocally that the staggering $15 million served as the cost of her bride price.
The revelation sparked some discussion online.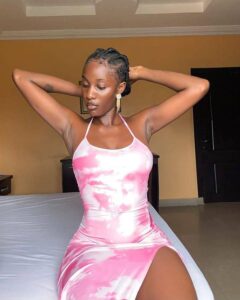 Ifunanya Excel's age
She is at least 24 years old, and she looks stunning.
Ifunanya Excel Grant tribe
She is an Ibo from Abia State.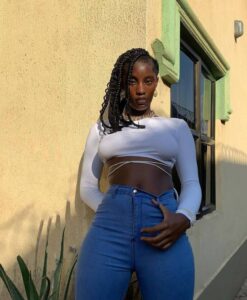 Net worth
Ifunanya excels in a variety of professions, including modelling, music, acting, and law. Her estimated net worth is $70,000.
READ ALSO: Ama Serwaa Dufie: Meet Ghana's curviest police lady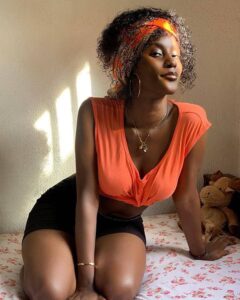 Ifunanya Excel demonstrates her versatility and tenacity in pursuing numerous career options with her wide range of talents and passions.
Photos: Ifunanya/Facebook
Do you have a story you would like us to publish? Please reach us at [email protected].