A man has caused a stir online after claiming Samoans have Kikuyu ancestry.
The content creator, who goes by the user name Fat Black Samoan, narrated how history showed that Samoan people were related to the Kikuyu people of East Africa.
In his narration, he said that around 1200-800 years ago, there was a 30-year war on the coast of Kenya and Somalia.
He said the Kikuyu warriors left the coast of Kenya in search for greater lands, while the rest went inwards to Kenya, ending at the foothills of Mt Kenya, which he referred to as "Mt Zion."
The rest moved to the Polynesia region.
PAY ATTENTION: Help us continue to bring you more educational and entertaining content. Click this link to join our membership. You can cancel or pause anytime.
He however noted a lot of people tend to downplay the connection.
"A lot of people are in denial, but me personally, I believe it. If you look at various art forms, there are a lot of similarities."
The Samoan-American further claimed that all Polynesians have Kikuyu DNA.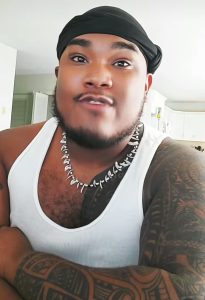 Many commentators afterward claimed From the art to the names to even their dress code, Samoans, Maori, and Fijians all come from the Kikuyu warriors that left Kenya 800 years ago.
Here are some of the reactions:
Wanjiru Munga: "Aaah, you mean Samoans are our long-lost cousins?"

Ms Sivad: "I've always thought we were cousins with the Polynesians. I think that's why Haka and things of that nature make us low-key emotional. It's our connection. Our DNA."

Rockspear: "What's going on with us, Kikuyu? We are everybody, and everybody is us. We are the kingmakers."

AmaniXiding: "Omg, my dna results were 0.1% Polynesian, and I'm Somali. I was confused for a while, but this makes sense."

emmanjuno: "Thank God! It all makes sense to me! I have always been drawn to the Polynesians. This is a teachable moment right here!"
But someone digressed.
Utol_X: "I thought Samoans derived from Austronesian Lapita culture. I am a full-blooded Samoan, but my DNA doesn't show that."
READ ALSO: 5 Countries with Most Beautiful Women in Africa
Here's the video:

American Samoa, the Cook Islands, French Polynesia, Niue, Pitcairn, Rapa Nui, Samoa, Tonga, Tokelau, Tuvalu, and Wallis and Futuna are all included in the Polynesian region.
Do you have a story you would like us to publish? Please reach us at [email protected].