Some football fans consider Pele to be the Greatest of All Time (GOAT). Pele was part of the Brazilian national squads that lifted the World Cup trophy in 1958, 1962 and 1970.
Born Edson Arantes do Nascimento on October 23, 1940 Três Corações, Brazil, the celebrated superstar helped Brazil's national team lift the World Cup trophy three times.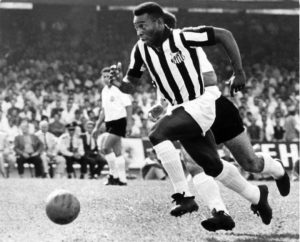 But did you know the football icon made a promise to his father after seeing him shed tears following Brazil's defeat by Uruguay in the 1950 World Cup tournament?
After Brazil lost the 1950 World Cup final to Uruguay, a 9 or 10-year-old Pele made a promise to his devastated father.
"I remember jokingly saying to him: 'Don't cry, dad — I'll win the World Cup for you," Pelé recalled to FIFA.com in 2014.
But what sounded like a joke materialized later in 1958 when the icon won the first of his record-breaking three World Cup titles.
The Brazilian dazzled the 1958 World Cup in Sweden with his remarkable speed, athleticism and field vision.
View this post on Instagram

Pele, then only 17-year-old, erupted to score three goals in a 5-2 semifinal win over France.
What's more, he went on to net two more in the finals, a 5-2 win over the host country.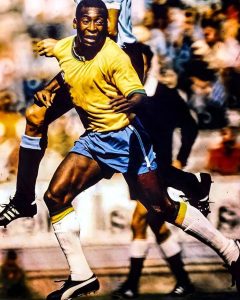 Pele's stellar performance would see him receive hefty offers from European clubs and Brazilian President Jânio Quadros eventually had Pelé declared a national treasure, making it legally difficult for him to play in another country.
READ ALSO: Is Lionel Messi the Greatest of All Time?
Pele was named FIFA's "Co-Player of the Century" in 1999, along with Argentine Diego Maradona.
Do you have a story you would like us to publish? Please reach us through info@gotta.news