If you are traveling to Dubai for business or to stay, there are a few things you should know before you hop on the plane.
Here's a list of important things you need to know before your trip.
1. You'll meet people from different cultures
Most major cities in the world are melting pots where people from different cultures of the world converge.
And Dubai is no exception. Close to 85% of the popular city's population is made up of expats. This is enticing for those keen on making friends from all the corners of the world.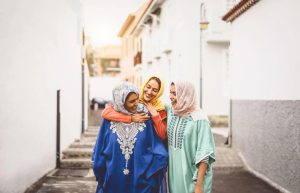 2. The "TGIF" does not apply here
Well, I know you are aware that Friday is the holy day for Muslims. So basically, the weekend in Dubai commences on Friday and ends on Saturday.
It may sound overwhelming but you'll soon get used to how things happen here.
3.There's no pressure to learn Arabic
If you're traveling to Dubai, you're in luck as long as you can speak English which is widely spoken in the city. However, you're likely to pick up some Arabic over time to enable you communicate effectively with those who may address you using the language.
4. The cost of living is high
The average salary in Dubai is reasonable (about 21, 500 AED per month at 2021). By the same scale, the cost of living is much higher given the city tends to attract more wealthy and luxurious lifestyles.
For instance, the current house price in Dubai sits at about $670,000.
What's more, groceries and restaurants will strain your purse strings given many products have import taxes on them.
5. Ladies night is a daily affair
This was once a Tuesday tradition but today it's a daily affair.
There are tens of 'ladies night' deals on offer each night at various joints across the city. The venues invite women for free drinks, discounted meals, etc.
While gents are allowed to come along, they have to pay for the experience.
6. Plenty of women-only areas
If you're traveling to Dubai, just know the city has plenty of women-only areas. These include separate metro carriages and ladies' taxis. What's more, some beaches even hold female-only days, too.
And this is not a law from the UAE government but it's an option for women who want their own space.
7. It is a safe place to live
Strict punishments as well as long prison sentences have contributed to a good extent in making Dubai safe.
By the same token, the well-publicised convictions and use of undercover police have contributed immensely in reducing crime levels in the city.
In 2020, the UAE's three cities – Abu Dhabi, Dubai and Sharjan were ranked among the top 10 safest cities in the world.
Investing in good insurance will ensure you are covered in case of a health emergency. This is mainly because the healthcare system in Dubai is not easily accessible to expats.
9. Just follow the rules
As earlier stated in point number 7, Dubai authorities have zero-tolerance for criminals and their activities.
It is important to familiarize with the rules and regulations before stepping on UAE soil.
10. You'll need a licence to drink alcohol
Well, this might appear as a tall order to many traveling to Dubai.
So if you want to consume, store or transport alcohol in Dubai, you are required to have an alcohol licence. This includes whether you're drinking in your own home or visiting a friend's house.
Importantly, even if you have a licence to drink, avoid getting caught drunk in public setting for you could land yourself a heavy fine, or even jail time.
11. It's a city of innovation and technology
Intense technological transformation is what makes the Dubai knows today. There are AI tech start ups and other investments in tech sector aimed at ensuring the city emerges peerless not only in the region but the world.
12. Get ready for the heat
Dubai temperatures average 40 ⁰C is summer months with humidity levels reaching over 90%.
This weather can initially prove unbearable to some people before their bodies adjust.
However, temperatures usually come down to 20s in cooler months, which is between December and March.
13. Ramadan and Islamic holidays
Holidays in Dubai fall around Islamic traditions. As is common with every Islamic country, working hours are reduced to six hours a day during Ramadan.
What's more, eating and drinking in public during Ramadan could attract backlash from authorities.
14. There is a lot of traffic
Whether commuting by the Dubai Metro or by bus, just know there's a high likelihood you'll encounter so much traffic.
However after staying in the city, you'll come up with strategies for avoiding rush hour traffic.
READ ALSO: Diamond Platnumz Surrounded By Beautiful Women as he Parties in Dubai
15. There's never a dull day
Life in Dubai provides adventure on each new day. From meeting new people to car racing in the desert, life in Dubai is fun and provides unforgetable experiences.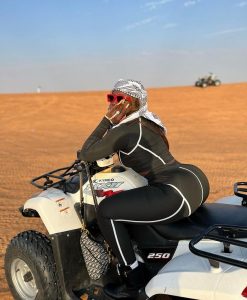 Do you have a story you would like us to publish? Please reach us through info@gotta.news