In this article, Samira (not her real name), who is originally from Eastern Europe, shares what it's like to dating a rich man in Dubai.
There's no doubt that life in Dubai can be fun. I went to Dubai when I was 20. Then, I was this young, ambitious woman who had always dreamed of living a high life in one of the most luxurious cities in the world.
What with the glittering lights and opulent lifestyle of Dubai, and I knew the fastest way to experience that was through dating a rich man.
So when I met Ahmed, a successful businessman from one of the most powerful families in Dubai, I knew I had hit the jackpot.
Ahmed was as handsome as they come. And most importantly, he was charming and fabulously wealthy.
It is an understatement to say I was smitten with him from the moment we met, and I knew I had to do everything in my power to make the relationship work.
However, as I later found, dating a rich man in Dubai is not as easy as it sounds. There are certain dos and don'ts that I quickly learned to abide by.
For instance, one of the most important things to do was to always look my best. Ahmed expected me to be stylish and impeccably dressed at all times.
So I made sure that I dressed well and expensively, no matter where we went.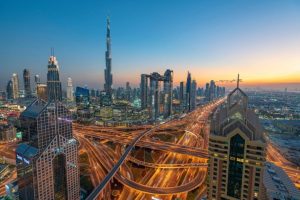 In the same vein, Ahmed expected me to always be on time. I found this to be a reasonable demand given that Ahmed was a busy man with a tight schedule. He had the expectation that everyone around him should be punctual and reliable.
As far as the don'ts are concerned, I was not allowed to discuss Ahmed's business with anyone, not even his closest friends.
My man was quite a private person, and he did not want anyone to know the ins and outs of his business dealings.
Another don't: I was not allowed to be seen with Ahmed in public too often. My boyfriend was a high-profile man, and he was upfront that he did not want his relationship to be the subject of gossip.
I soon learned to be discreet and avoid the paparazzi at all costs.
These dos and don'ts notwithstanding, I was having the time of my life with Ahmed. We went on luxurious vacations to exotic locations.
What's more, we dined at the most exclusive restaurants and attended the most exclusive events.
I felt like a princess, and I was certainly living my dream.
As time flew by, I began to realise that there was more to Ahmed than just his money and status. I found that he was a humble, kind, and caring man who genuinely cared about me. He was always there to listen to my problems and help when I needed it.
By the same token, I grew to sympathise with Ahmed after I realized his wealth and status came with their own set of problems.
My man was always in the public eye and therefore had to be careful about who he was seen with.
He was also under a lot of pressure to maintain his image and protect his business.
These challenges notwithstanding, I knew I was truly happy with Ahmed. I knew he was the one for me, and I was determined to make the relationship work.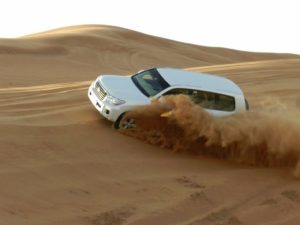 Ahmed also felt the same way. In the end, our relationship blossomed beyond the glittering lights and opulent lifestyle of Dubai.
It was about us—two people-who had found true love in the most unlikely of circumstances. I must admit that during the early stages of the relationship, I had no plans other than to date and eventually break up.
I got married to Ahmed three years after our first date. We recently celebrated our fifth anniversary, and so far, I can say it has been a great and exhilarating ride.
What does an Arab man expect from his wife?
To women from Europe, North America, South America, Africa, and across the world who dream of dating a rich Arab guy, there are some important things you should know.
First, Arab men are quite traditional in nature and may expect the woman to do most of the household chores.
Second, in many Arab cultures, it is not appropriate for a woman to be seen in public with a man who is not her husband or relative.
What's more, an Arab expects his wife to keep his secrets until his death. The quickest way for an Arab man to suspect you of infidelity is to reveal his secrets to her family or friends.
Also, Arab culture and Islam exhort obedient women, seeing them as keys to a happy, long-lasting marriage.
By the same token, you should be able to take care of yourself by putting your health and beauty first.
Lastly, relationships between Arab men and women from Western cultures can often be complicated by cultural differences and expectations.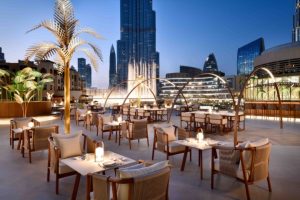 How to earn the respect of an Arab man
I have been asked this question before: how does someone earn the respect of an Arab man? Well, I can't claim to have a full list, as that varies from person to person.
READ ALSO: Top Dubai Recruitment Agencies in Kenya
However, from my observation, the following things can make you earn the respect of an Arab man:
Be articulate and polite.
Think before you speak. Be choosy with your words.
If they are your guests, offer coffee.
If you are their guests, drink whatever they offer.
Don't overstay their welcome.
Don't get interested in or nosy about their personal lives.
Bring a gift if you are a guest. (If you're not an Arab, maybe something from the country you come from? Chocolates are always a good gift.)
Speak at a leisurely pace and don't rush into whatever you came to discuss.
Enjoy some small talk.
Don't point the soles of your feet at them.
Maybe try a little Arabic, just for fun. "Tasharrafna" means "pleased to meet you." They'll appreciate your effort.
Do you have a story you would like us to publish? Please reach us at [email protected].