Online education refers to a flexible learning that takes place via the internet. With online education, educators have an opportunity to reach students who may be unable to enroll in a traditional classroom course.
By the same token, this mode of learning greatly supports students who need to work on their own schedule and at their own pace.
Advantages Of Online Learning
1. Efficiency
Online education enables teachers to deploy tools such as videos, PDFs, podcasts, etc to deliver lessons to students. The provision for teachers to include online resources in addition to traditional textbooks in planning empowers tutors to become more efficient educators.
2. Accessibility – Think Time And Place
Online learning affords students the flexibility of attending classes from any location of their choice. What's more, schools are able to reach out to more extensive network of students, their geographical boundaries notwithstanding.
By the same scale, online lectures can be recorded, archived, and shared for future reference. Thus, students are able to access such materials at a time of their choosing and comfort.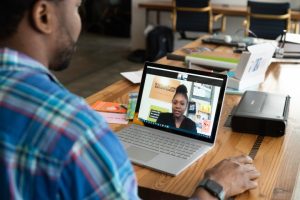 3. Affordability
One of the greatest advantages of online learning is reduced financial costs, making it far more affordable as compared to physical learning.
Online education does away with student transportation, students' meals and brick-and-mortar.
Also, all the course materials are available online thus enabling a paperless learning environment, which is not only more affordable but also beneficial to the environment.
3. Better Student Attendance
With flexibility to be taken from home or location of choice, there are fewer chances of students skiving lessons.
5. Fits A Variety Of Learning Styles
While some students learn best through audio, some are visual learners. What's more, some thrive in the classroom while some learn best when solo as opposed to in large groups.
The beauty with online education system is in its range of options that can be personalized to meet each student's needs.
What Are The Disadvantages Of Online Learning?
1. Inability To Focus On Screens
Many students struggle to focus on screens for long periods of time. What's more, there's also a greater chance for students being distracted by social media or other sites during class time.
It is of prime importance therefore for teachers to keep their online classes crisp, engaging and interactive to bolster students' focus on the lesson.
2. Technology Hitches
Internet connectivity is another challenge of online classes. While it is obvious internet penetration has grown in leaps and bounds over the past few years, consistent connection together with decent speed is still a challenge in small towns and far-flung villages of the world.
In such cases, poor connectivity can hamper continuity in learning for the child. This is a big blow to the education process.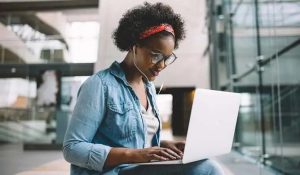 3. Feeling Of Isolation
Online classes means fewer physical interactions between students and tutors. This can sometime cause a sense of isolation for the learners.
In this condition, the school should allow online messages, emails and video conferencing and other communication channels that will allow for face-to-face interaction hence reduce the sense of isolation.
4. Teacher Training
When it comes to online education, it is important for teachers to have a basic grasp of deploying digital forms of learning.
However, very often, it is common to find tutors with little understanding of technology.
It is not far-fetched to find such tutors don't even have requisite resources and tools to enable online classes.
To curb this impediment, schools should invest in training teachers with the latest technology updates so that they can conduct online classes without any hitch.
5. Control Screen Time
Spending many hours staring at a screen is a matter of great health concern. This increase in screen time is detrimental as it could have students developing bad posture and other physical problems due to staying hunched in front of a screen.
A solution to this would be to have students use anti-glare glasses, ergonomic study chairs and desks.
The tutors should also give the learners plenty of screen breaks to refresh their mind and body.
Lastly for students, it is important to learn the following skill sets:
Self-motivation: This is necessary in order to finish classes and assignments.
Self-discipline: This virtue is important when it comes to holding yourself accountable for online learning.
Time management: How about having a timetable that works for you.
Management of tasks: This will enable you to arrange tasks and projects in their order of importance.
Communication skills: These will enable you to maintain contact with peers and professors.
READ ALSO: Nyakasura: Unique School Where Boys Wear Skirts
Importantly, while the quantity of learning and online degrees in most disciplines is increasing rapidly, students pursuing online courses must see to it that their coursework is conducted through a respected and accredited institution.
Do you have a story you would like us to publish? Please reach us through [email protected]