Lee Njiru, the late Mzee Daniel Moi Press Secretary has claimed the late president died aged between 102 and 103 years.
This new account by Njiru goes contrary to the publicly known age – 95 years- reflected on the former president's National ID card.
Lee Njiru who worked for Moi for over 40 years, claimed Moi had on several occasions asked him not to refer to his Identity Card as it was misleading.
"I will confirm this to you, Mzee had told me not to look at his ID card, I want to correct you, Moi was between 102 and 103-years-old not 95-years-old like everyone is saying," Njiru said.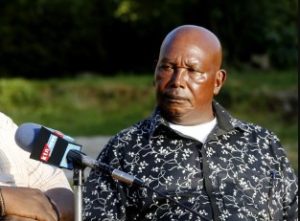 Lee Njiru's account was corroborated by his son Raymond Moi who also happens to be Rongai MP when he addressed the press at Lee Funeral Home.
"We're made to believe that mzee was born in 1924. But I would assume mzee was most likely more than 95 we know," said Raymond.
Moi was born in Kabarak village, Sacho division, Baringo County, and was raised by his paternal uncle Kimoi Chebii following the early death of his father.
READ ALSO: Daniel Moi's pilots recall cherished moments with late president
Official account details that Kenya's second president was born in Born September 2, 1924.
Do you have a story you would like us to publish? Please reach us through info@gotta.news