-Claudia Mselle has caught the eye of netizens with her voluptuous shape while in a police uniform
-The voluptuous Tanzanian police officer is an Inspector in the country's police force
Claudia Mselle's gorgeous physique has caught the attention of netizens.
The police inspector's photos have been circulating online, and many people have commented on her curvy body.
Mselle is endowed with lovely eyes and a beautiful smile, in addition to her voluptuous body.
According to reports, Mselle oversees the gender desk in the Rufiji police division.
The police officer has made an appearance in local Tanzanian media to discuss gender-based violence (GBV).
"We urge victims of gender-based violence, both men and women, to come forward. We consider the fact that the primary factor in a significant number of murders is jealousy," she said in a recent radio interview.
She also pleaded with listeners not to suffer in silence and to report issues.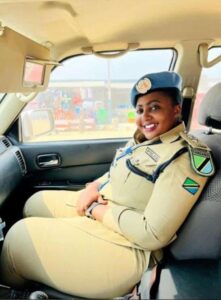 She has also been attending churches in an effort to combat gender-based violence.
She also emphasises the need to provide kids with a healthy environment to grow up in.
Many male users joked that they wouldn't mind if she arrested them when her photos first surfaced online.
"If these are the kind of beautiful officers we have, then let her come and arrest me," quipped one of the netizens.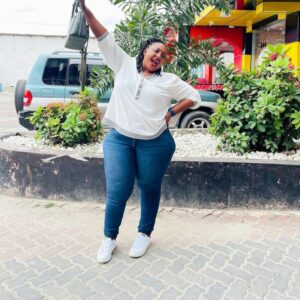 However, a Tanzanian netizen commented that both the military and the police had plenty of other curvy female officers.
"The women in Tanzania's police and military are exceptionally attractive. Claudia Mselle only comes into prominence as a result of her work," he said.
Earlier, GOTTA.news reported about a voluptuous Ghanaian cop who is making waves online.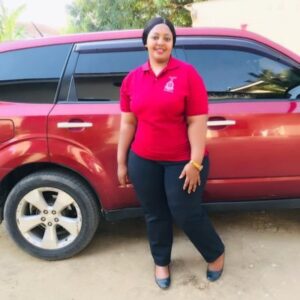 Ama Serwaa Dufie turned into an Instagram sensation after photos of her heavy backside went viral on the social platform.
READ ALSO: Emma Brenda Wanjiru: 10 photos of Kenya's 'most beautiful' cop
The cop boasts a curvaceous physique and impressive facial beauty to match.
Do you have a story you would like us to publish? Please reach us at [email protected].