Harmonize plans to tattoo his body with the face of his new Rwandese girlfriend, Phiona, alias Yolo the Queen.
After enduring a devastating heartbreak, Tanzanian bongo sensation Harmonize has announced he is yet again in love.
The Rwandese influencer Phiona, called Yolo the Queen, is the woman who has won the singer's heart.
Harmonize said that he had been in contact with Phiona for the last four years and that he had developed a strong love for her.
And Harmonize said that Phiona was superior to "every girl I have ever met in my life" in what seemed to be an attempt to mock ex-lover Fridah Kajala.
He added that he would soon be buying a house in Kigali in order to be close to Phiona the Queen.
"When you have money and fame, it's really hard to know who is real to you. I have been talking to Phiona for over four years. I have been around, and she has been around. We always start conversation again. I feel it's time to show you the real man I am.

"I love you deep down, @Yolo_the_queen. You over every girl I have met in my life. You even made me feel like I am Rwandese. I am getting my first house in Kigali. I am just trying to get close to you," Harmonize said.
The Matatizo hitmaker stated that he had tattooed Mount Kilimanjaro over his ex-girlfriend Kajala's tattoo in late April.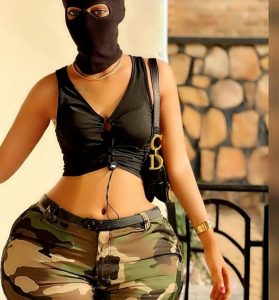 While they were still dating, Harmonize got a tattoo of Kajala, but five months later, he removed it.
He posted a photo of himself flaunting his Kilimanjaro tattoo with the remark, "The pride of Tanzania."
After that, he shared a different photo with the comment, "Going on tour with no past memories on my body," which was a subtle dig at his ex-girlfriend.
READ ALSO: WATCH: Harmonize Proposes to Fiancée Kajala
The tattoo of Kajala and her daughter Paula on his leg had also been covered up in his most recent video.
Do you have a story you would like us to publish? Please reach us at [email protected].