The world of chocolate may seem to have way too many curves, and just when you think you have seen them all, another one appears. Suraiya is the latest sensation that has men drooling.
A Tanzanian model's astonishing beauty is making waves online. The Instagram model, who goes by the name Suraiya, has wowed many with her understated yet stunning sense of style.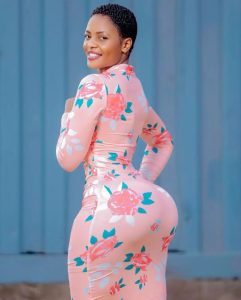 Suraiya, who describes herself as a humble girl in her bio, undoubtedly possesses a remarkable talent for dressing, as each piece of clothing she wears appears to suit her flawlessly and reveal her stunning curves.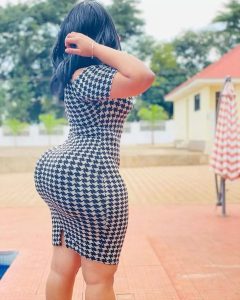 Suraiya, who hasn't been in the limelight significantly, has displayed the beauty God has endowed her with.
Her curves are so razor-sharp, they can cut through, and she's set the Instagram world on fire.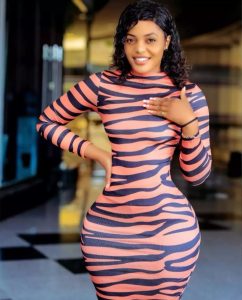 Men are gushing over her hourglass shape online, and many of them are sending "hi" messages to her Instagram posts in hopes of receiving a response and, who knows, maybe even a hookup.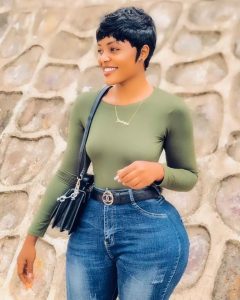 Suraiya's body is also mostly hidden in the images, defying the widespread trend of models baring their bodies.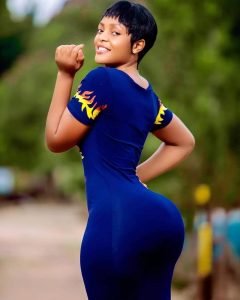 However, the trendy clothing she wears draws attention to her stunning body.
Her well-proportioned "rear-guard," which is reminiscent of the great artist that is the Creator, has netizens talking in addition to her wasp-like waist.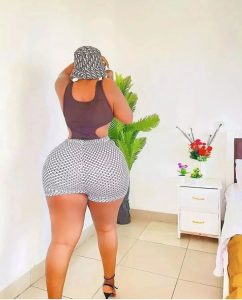 Additionally, she always flashes a smile on her face in her photos.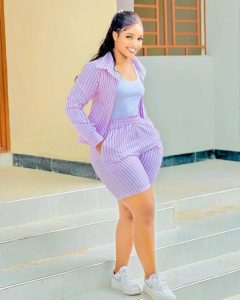 Her bio describes her as a modest girl, so most of the photographs are of her in everyday settings. This is a bit unusual for most curvy influencers on social media.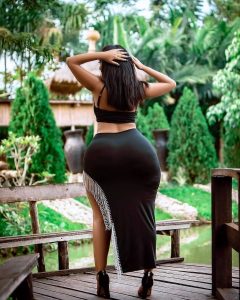 READ ALSO: Big Nyash: Why Men are Obsessed with Curvy Women
Tanzania is one of the East African nations with the most naturally attractive girls in Africa, if not the world.
Do you have a story you would like us to publish? Please reach us at [email protected].