-Nigerian chef named Hilda Baci has smashed the record for the longest cooking marathon.
-Indian chef Lata Tandon previously held the record, cooking for 87 hours and 45 minutes in September 2019.
Hilda Effiong Bassey, also known as Hilda Baci, has broken the Guinness World Record for the "longest cooking marathon by an individual".
On Monday, May 15, morning, the cook broke the previous record of 87 hours and 45 minutes held by Lata Tandon.
The chef who runs a restaurant in Nigeria known as My Food by Hilda has broken the world record after cooking for over 88 hours non-stop.
Hilda turned on her cooker and launched into the feat on Thursday, at precisely 4 o'clock in the afternoon.
On April 2, Hilda revealed in an Instagram post that she was going to achieve her five-year-old goal.
She disclosed that she would cook meals for four days and four nights to beat Tandon's record, which was established in India in 2019.
The Guinness Book of World Records will officially acknowledge Hilda's achievement once it analyses the supporting documentation.
Rules
She is not allowed to sit down while cooking; she must stand.
Additionally, Hilda is forbidden from using stimulants like coffee or any other energy drinks to increase her physical stamina and vitality while cooking.
She worked nonstop, sleeping none of the morning, afternoon, evening, or night.
What's more, she is only permitted to take five minutes of relaxation for each hour worked, which equates to one hour of break per twelve hours.
Every meal she prepares is given away to guests at no charge.
The Guinness Book of World Records was established to compile outstanding accomplishments made by people around the globe.
View this post on Instagram
Who is Hilda Baci?
The restaurant owner is a 27-year-old Nigerian chef from the oil-rich state of Akwa Ibom in the country's South-South region.
Career
Hilda studied sociology at Madonna University in Okija, Nigeria, before entering the food sector.
Her desire to teach others about cooking and her love of food inspired her to launch her own company, which at first had just one location.
As the CEO and head chef of @Myfoodbyhilda, Hilda has earned a reputation for offering scrumptious and nutritious meals made with ingredients that are obtained locally.
She has a devoted following of clients and fans thanks to her creative culinary methods and unique presentation.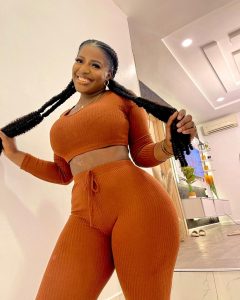 Hilda Baci net worth
Hilda Baci Net Worth has an estimated net worth of $320,000. Her work as a chef and as a television personality brings in money for her. She also makes money through her YouTube channel.
READ ALSO: Cire Traore: Meet Guinean American Model Serving in US Army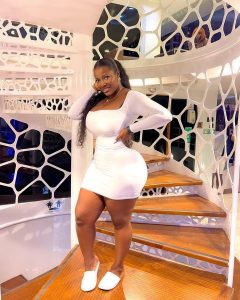 Hilda Baci Husband
Hilda Baci is not yet married. However, she is reportedly in a committed relationship, which she hopes will result in marriage.
Photos: Hilda Baci/Instagram
Do you have a story you would like us to publish? Please reach us at [email protected].