Sally (not her real name) shares her own painful story to illustrate why parents should not interfere with their children's career choices.
May name is Sally. I am a daughter of two lawyers who had always wanted me to follow in their footsteps.
I performed well in school and my parents seized every moment to remind me of the importance of a prestigious career, like Law, Medicine or Engineering.
But being an overtly assertive kid, I defiantly told them that my passion was in the arts. I loved singing and writing and even wrote a small children's novel at age eight.
My teachers were amazed by my creativity but my parents dis not appear happy.
Neither my father nor mother congratulated me even as teachers heaped praises on my story book.
It was evident that they saw my passion for the arts as a distraction and waste of potential. They constantly reminded me that a career in the arts would not lead to the financial security and prestige they had always envisioned for me.
"We want you to be someone important. Someone with a nice and secure job," I remember my mother saying to me before I sat for my KCPE.
Even at that tender age, my thoughtful self was disgusted; I wondered if people's importance was solely determined by their career choices.
In high school, I continued to pursue my passion and while in Form Three, I contacted a prestigious university in US.
They candidly explained the requirements and I promised myself to work hard to reach my dream. I did my Form 4 and when the results came out, I had scored a mean grade of A.
I was overjoyed and so were my parents. But something kept telling me that my happiness was short-lived and a clash with my parents was imminent.
When I reached out to the US University in the US with my results, they were overjoyed. That evening, I revealed to my parents my plan to study Journalism in the US.
My parents were livid. My parents, especially my mom, painted a portrait of frustrations that I was getting myself into.
My dad also chimed in, warning that I would regret for the rest of my life.
"You qualify to do Law, Medicine, Engineering or Architecture. Just choose one and our war with you will be over," said my dad.
I was torn between my love for journalism and desire to please my parents. Having no income of my own and for peace's sake, I made the difficult decision to undertake architecture at university.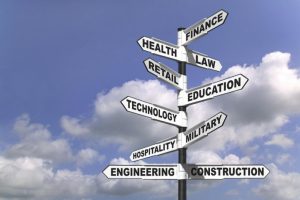 I buried my passion deep within me as I struggled to make the best of my new career path.
Years went by, and I found myself working long hours at an architectural firms owned by my dad's buddy.
I became reasonably good at my job, just as my parents had always wanted. The salary was also good and I purchased my first car months after I started employment.
Yet, even as I appeared successful on the outside, I couldn't shake the feeling that something was missing.
I would often find my thoughts drifting to my missed opportunity at the school of journalism and the passion I had given up.
As I grew older, I realized that my parents' interference had not only cost me the chance to pursue my passion but had also led to a lifetime of unhappiness.
I beat myself for failing to follow my heart and letting the expectations of others dictate my path.
Given I was now making my own money, I decided I was going to save for a full year then follow my passion.
I did exactly that and I only informed my parents of my plan on the day I was leaving Kenya for the US.
But I was careful not to antagonize them with disclosure that I was going to pursue journalism, my passion.
Once in the US, I threw myself into journalism to the amazement of the lecturers and my fellow students.
I finally found fulfillment as I graduated with a bachelor's degree in Journalism (first-class honors).
But even as I celebrated my milestone, I reasoned it had been a long and bumpy road that could have been avoided if my parents had just let me follow my heart in the first place.
I took up a job in America as an editor of a real estate magazine. A fulfilling job that I love. On a fair scale, my career progression is rather fast, something attribute to passion and love for what I do.
I took time to share my story to caution parents who meddle in their children's career choices.
While it is important to support and guide your child, their career choices should be left up to them.
A child's happiness and fulfillment should be top priority and not the parent's own aspirations and expectations.
Now that KCSE results are out, I urge all parents to remember their children are individuals with their own hopes, dreams and aspirations.
READ ALSO: 25 Most in Demand Jobs in Canada with Good Salaries in 2023
Don't let your own desires and expectations cloud your judgement, and instead, support your children in their pursuit of their own happiness and fulfillment.
Do you have a story you would like us to publish? Please reach us through info@gotta.news