You may have across an advertisement online outlining the most in-demand jobs in Canada.
In-demand jobs simply means those with the relevant skills stand better chances of earning a decent living once they immigrate to Canada.
There is a progressive increase in the number of persons, from Africa and the rest of the world, immigrating to Canada each year.
If you're planning to move to Canada, you should know there are roles for skilled labour like welders, drivers and general labourers and gardeners.
In the same vein, there are roles for people in the administrative and professional fields like human resource manager, project manager, account manager, administrative assistant, and receptionist.
That being said, there are job openings in various territories in Canada waiting to absorb persons of diverse skill strengths in both the white collar and blue collar cadres.
What are the most in demand jobs in Canada?
1. Web developer
Web developers are in high demand and are are able to find work at both small and medium sized businesses to large companies and governments.
Web developers are involved in the development of applications or computer programs.
The average salary for a web developer in Canada is $96,305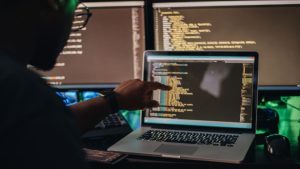 2. Human Resources (HR) managers
HR managers are responsible for recruiting the right talent in Canada's huge job market.
The average salary for a HR manager is $89,003.
3. Electrical engineer
Electrical engineers are an important cog in the modern economy. They design, analyze, specify, construct and test electrical systems and components. They are also responsible for their safe operations.
The average salary for an electrical engineer is $97,832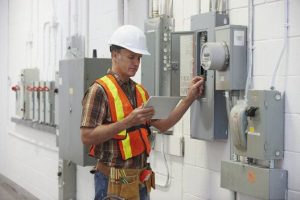 4. Veterinarians (Vets)
The number of veterinarians in Canada is in short supply and this has been one of the most in demand jobs in Canada for several years.
Of importance to note is, vets in Canada are required to possess a degree from an accredited veterinary college. What's more, a vet striving to build a career path in Canada is required to have a license from the regulatory body within the territory where they will operate in.
The average salary for a vet is $95,804
5. Human Resources and Recruitment officers
The demand for professional recruitment officers (recruiters) is very high especially in professional fields like engineering and technology.
The average Salary for a recruiter is $75,292
6. Financial advisor
Financial advisors are tasked with advising individuals and families on how to manage and invest their money. They also work at a bank and also promote the products and services of financial institutions.
The average Salary for a financial advisor is $62,971
7. Pharmacist
Pharmacists build a career path by working in a hospital or a drugstore or by starting their own pharmacy. Pharmacy is a sensitive career and has stringent requirements before one is allowed to practice.
The average salary for a pharmacist is $92,314
8. Welder
Welders are constantly among the most in demand jobs in Canada and are well compensated.
The good thing is you don't require a degree to be a welder. The average salary for a welder is $83,504
9. General labourer
General labourers do physically demanding jobs such as, demolition, excavating and compacting activities.
The average salary for a general labourer in Canada is $57,678
10. Aerospace engineer
Aerospace engineers design, research, test, develop, and oversee the manufacture and maintenance of aerospace vehicles and systems. Many aerospace engineers are going into retirement creating room for the newbies.
The average salary for an aerospace engineer in Canada is $108,347
11. Administrative assistants
Persons who provide support for colleagues in areas like accounting and other clerical tasks are in high demand.
Administrative assistants earn an average salary of $49,927
12. Merchandiser
Merchandisers typically make decision on which new stock to bring in and how it should be displayed on the store shelves.
They work for retail stores like Walmart, Canadian Tire, and Real Canadian Superstore.
The average salary for merchandiser is $48,610
13. Driver
Whether you are a truck drivers, forklift drivers, or a long-haul drivers, there are opportunities for you and a good salary.
The average salary for a driver is $64,836
14. Receptionist
Receptionist is the first person that represents the company and plays a huge role in the impressions they create for existing or prospective clients.
The average salary for a receptionist is $47,304
15. Project manager
Project managers are required in various sectors; from marketing, sales, engineering,etc.
The average salary for a project manager is $98,425
16. Account manager
People in this field have expertise in building client relationships, either from the prospective or already existing client base.
The average salary for an account manager in Canada is $86,104
17. Business Development Manager
Persons in this field play vital role of client/customer prospecting and also assist the sales staff close sales.
The average salary for a business development manager in Canada is $75,000
18. Accountant
Accountants possess financial expertise and are in charge of overseeing budgets, revenue and expenses.
The average salary for an accountant in Canada is $69,100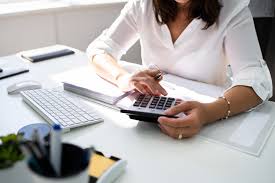 19. Registered nurse (RN)
Nursing is one of the most in demand job in Canada. However, you have to pass the stringent requirements to be allowed to practice.
The average salary for a registered nurse is $70, 975
20. University professor and lecturer
Becoming a professor in Canada is no child's play as it requires years of teaching experience and publishing in authority academic journals.
Average Salary: $93,584 (lecturer), $123,300 (professor)
21. Software engineer
A software engineer is required to learn and master coding and app design.
Average Salary: $100,562
22. Industrial electrician
The good thing is an as an industrial electrician, you do not need a degree. Rather, what is required is an apprenticeship and a combination of vocational training.
Average Salary: $83,671
23. Heavy-duty equipment mechanic
They maintain, repair, and overhaul large machinery and industrial heavy equipment connected or moved by a power unit.
Average Salary: $82,864
24. Sales associate
Sales associates or reps play a central role both in selling directly to the consumer or Business to Business (B2B) sales.
Average salary: $58,277
READ ALSO: Canada: 10 fascinating facts about country where people 'apologise too much'
25. Optician
After passing the stringent requirements, one is allowed to practice and earn an average Salary of $77,400.
Do you have a story you would like us to publish? Please reach us through info@gotta.news