Why focus on the most marketable courses in Kenya?
The 2022 Kenya Certificate of Secondary Education (KCSE) results are out. This means that parents, guardians, and candidates all know whether or not they made the cut for the dream courses they chose.
But in all this hullabaloo, it is important for the guardians and learners to think of what the market needs.
In short, some courses are more marketable than others.
So, what are the best courses to study in Kenya?
While it is not easy to give a conclusive answer to this question, a course with opportunities for work in public, private, or self-employment is a good choice.
The courses that mirror this characteristic include a wide range of courses in marketing, computing, medicine, and agriculture.
What is more, the most marketable courses in Kenya touch on wide-ranging fields including agriculture, computer science, medicine, and marketing.
The beauty and usefulness of a course lies in the ease with which the graduate can work in different economic sectors and even venture into self-employment, if need be.
Noteworthy, the marketability of a course often depends on numerous factors, including market saturation, industry trends, and a country's economic and industrial development.
Here's a compilation of the most marketable courses in Kenya.
25. Bachelor of Commerce plus CFA
It is an open secret that opportunities for a Bachelor of Commerce degree are reasonably saturated in modern-day Kenya. However, throw in a CFA (Chartered Financial Analyst), and you've got something attractive.
Those looking to pursue this path must keep in mind that CFA is the international version offered by institutes in the US. While the local equivalent offered by KASNEB is called Certified Investment and Financial Analyst (CIFA).
Also worth noting is that Bachelor of Commerce students typically choose among six options: insurance and risk management, finance and banking, accounting, marketing, human resource management, and entrepreneurship. Those who choose accounting and finance options are the ones eligible for the CFA course.
Why it's marketable: A CFA/CIFA course makes a B-Com holder (in accounting or finance options) more valuable to the market by giving them skills in asset allocation, portfolio strategy, and investment analysis. Kenya's fast-expanding financial markets are always in need of such professionals.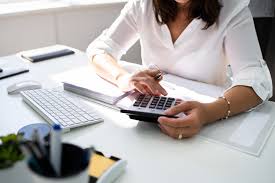 24. Software engineering
Software engineers develop and maintain software systems. The course focuses on basic information technology, artificial intelligence and machine learning, programming, computer science, big data, and mathematics.
Why it's marketable: This is one of the most demanding and challenging courses, especially at the degree level. Software engineers can work in wide-ranging sectors, including self-employment.
23. Actuarial science
Actuarial science is one of the most demanding courses that requires a stellar understanding of mathematical concepts.
In fact, it is the only course in Kenya with a minimum requirement of Grade B (plain) in mathematics. Even engineering and medicine require a minimum of a C+ in mathematics.
The course deals with forecasting, evaluation, and control of risk and largely involves finance, mathematics, and data manipulation.
Actuaries help companies increase their profits by regulating risks.
Why it's marketable: Companies' primary goal is profit generation, and competent actuaries will always be in high demand.
Importantly, an actuary's competency lies in their ability to assess and control risk profiles to maximize revenue and profit.
22. Architecture
An architecture course focuses on the art and science of designing and engineering physical structures such as buildings, bridges, towers, and more.
Those seeking to study architecture are typically required to be good at sciences, math, and the arts.
Architects are some of the richest professionals in Kenya. In Kenya, the law (Cap 525: Architects and Quantity Surveyors Act) allows architects to charge a minimum of 6% of the total construction costs.
What's more, in some projects, the minimum rate goes up to 10% of the total cost of construction.
Imagine the paycheck of the architect who designs a complex whose total construction costs are KSh 2 billion.
Why it's marketable: Kenya is a fast-developing country with mega infrastructure projects in the private and public sectors that need to be designed.
21. Bachelor of Pharmacy
Pharmacopoeia sciences focuses on chemistry, human biology and physiology, pharmacology (how medicine interacts with the body), and pharmaceutics (how medicines are made).
Why it's marketable: The demand for professional health services has been on the rise, making pharmacists an important cog in the Kenyan economy.
20. Quantity surveying
A degree in quantity surveying equips learners with the theoretical and practical skills to enable them to think conceptually and analytically to come up with solutions to problems in civil engineering.
The course is tailored around various subjects, including construction measurement, construction law and management, construction economics, and building technology.
Why it's marketable: The construction sector is rapidly expanding in Kenya. And so is the demand for quantity surveyors.
19. GIS and remote sensing
GIS stands for geographic information system. The revolutionary Google Maps and Google Earth are perhaps the most famous offshoots of GIS technology. GIS, in essence, deals with spatial analysis and mapping.
The course, which is relatively new in Kenya, is one of the most marketable courses.
Why it's marketable: The pursuit of data and useful information continues to grow as consumer devices become more powerful and intelligent.
18. Statistics
Statistics courses are taught in almost all Kenyan universities. It is a rewarding and interesting course for those with a passion for mathematics and analysis.
Why it's marketable: A statistics course is extremely marketable owing to its massive scope. In addition, numerous governments, private companies, microfinance lenders, and NGOs require statisticians in various departments.
17. Civil engineering
A major engineering discipline, civil engineering deals with designing, constructing, and maintaining the natural and physically built environment. Think of pipelines, roads, dams, railways, canals, and sewage systems.
Why it's marketable: Kenya is among the African countries where construction projects continue to increase. And so is the demand for civil engineers.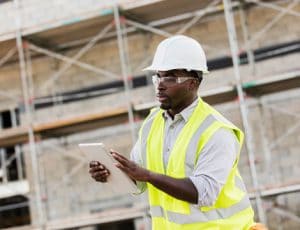 16. Business information technology
The course, as its title suggests, integrates modern-day information technology into the conventional business structure. Noteworthy: Most businesses today have embraced digital transformation.
These organizations often require experts who can develop creative IT solutions and integrate them into the existing business models to boost efficiency, revenue, and profits.
Why it's marketable: Every modern-day business is keen to digitize operations in order to stay relevant, expand reach, and profit. This makes graduates of business information technology employable.
15. Monitoring and evaluation (M&E)
The course equips learners with the necessary tools to plan, design, and implement projects.
In a nutshell, M&E specialists excel at allocating and reallocating resources for the best outcomes.
Why M&E: Companies are always evaluating their resources and seeking to allocate the available resources with precision for maximum impact. This makes M&E course holders quite marketable.
14. Real estate management
Kenya's real estate market boom means there are opportunities and money to be made in the sector.
While the course is offered at a few universities, the graduates can choose to work in the fintech, construction, real estate marketing, and mortgage industries.
Why it's marketable: The Kenyan real estate sector continues to grow, and so does the job demand.
13. Procurement and logistics
This course primarily focuses on cost reduction, revenue increment, and profit maximization.
Why it's marketable: This one is simple: there will always be stuff needing to be purchased and transported to and from a company.
12. Information technology
The course entails numerous subjects, including database administration, programming, website design, and system analysis.
An information technology degree is quite broad and gives learners a wide range of opportunities in the modern-day world. The course entails numerous subjects, including website design, database administration, programming, and system analysis.
Why it's marketable: The good thing about an IT course is that one can get into self-employment or get freelance jobs on online job platforms or overseas. On the same scale, organisations are always in need of skilled IT professionals.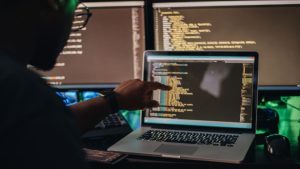 11. Computer security and forensics
Computer security and forensics experts are able to look for and evaluate evidence from network overrides, computer hacks, and data breaches. This helps them solve a crime or prevent one.
Why it's marketable: Cybercrimes keep rising with each passing day. Banks, private organisations, governments, and individuals are always in need of qualified individuals to alleviate these threats.
10. Computer science
The computer science course is quite broad and encompasses numerous aspects related to the design, implementation, and maintenance of various computer systems and technologies.
Why it's marketable: Many sectors rely on computerised systems for record-keeping, service delivery, quality control, etc. Therefore, computer science skills will always be in demand.
9. Law
Law is a marketable course, as the country needs lawyers, judges, and other legal personnel in the public and private sectors.
Besides passion for the justice system, those seeking to pursue the course must be ready to put in the work in order to scale the upper echelons of the legal profession.
Why it's marketable: Law is one of the most marketable courses in Kenya. There will always be disputes, whether company-company, company-state, individual-state, etc., that require legal intervention.
8. Sales and marketing
Marketing is the activity of promoting and selling products or services, including market research and advertising. Good marketing aids in closing sales. Sales professionals come up with strategies to get a service or product purchased by the target market.
Why it's marketable: The primary goal of every service provider and goods manufacturer is to sell their service or product. Competent marketers will always be in high demand.
7. Special needs education
With this degree, you can work as a daycare teacher, a special education teacher, or even a school administrator. Special needs education teachers have the skills and patience to teach children with learning disabilities and other challenges.
These include children with hearing impairments, autistic children, the visually impaired, and the mentally and physically challenged.
Why it's marketable: The demand for special education teachers is high and growing.
6. Project management
This course hones the learner's skills to plan, organise, and execute projects effectively and efficiently.
Project managers carry the weight of responsibility for projects and strategies within an organization.
Why it's marketable: There are many opportunities in the private (think rewarding roles in nonprofits and NGOs) and public sectors.
5. Journalism
We're in the information age, and the need for helpful news and information has never been greater.
With a degree in journalism, one can work as a news reporter, editor, or better yet, create and run their own blog.
Great journalists are polymaths and can write on many subjects with ease and clarity.
Why it's marketable: The advent and expansion of social media platforms have given journalists numerous opportunities. However, it's important to note that modern-day journalists must understand the workings of digital media in order to thrive.
4. Nursing
Nurses work alongside doctors and clinicians to ensure patients receive the best medical care.
Why it's marketable: This is one of the most marketable courses in Kenya. The country's healthcare needs keep rising with population growth. And so is the demand for nurses.
3. Agriculture and related technologies
New agricultural technologies able to beat the erratic weather conditions will see a boost in food production.
Furthermore, the food-growing industry will generate billions of dollars over the next decade.
Why it's marketable: People will always want to eat, and agriculture and related technologies play a pivotal role in food provision.
2. Digital marketing
Every company is seeking to maximize sales by leveraging the modern-day digital space for visibility. Think of social media platforms, email, websites, and video platforms.
Why it's marketable: Digital marketing is one of the most marketable courses in Kenya. The transition from conventional selling to marketing through digital platforms is just getting started.
1. Medicine
This remains the most marketable course in Kenya. Medicine is broad, and learners can choose to major in various fields, including surgery, homoeopathic medicine, dentistry, medical laboratory technology, physiotherapy, and medical science.
What's more, doctors' compensation increases with their years of training and expertise (specialization).
While the course is draining and demanding, medical practitioners, especially doctors, are among the best compensated.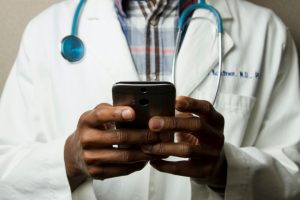 I know of a gynaecologist who charges KSh 5,000 per consultation. Another specialist, a gastroenterologist, charges KSh 4,000 per consultation. The two work three days a week at their clinics in Upper Hill and Nairobi Hospital's Doctor's Plaza, respectively, and they see at least 20 patients each day.
READ ALSO: Why Parents Should Not Interfere with their Children's Career Choices
Now you understand why the parking lots near the doctor plazas of the largest hospitals in Nairobi boast some of the most expensive cars in the country.
Need I say more?
Do you have a story you would like us to publish? Please reach us at [email protected].