Tribes with most beautiful women in Kenya
Some of the most stunning women in Africa hail from Kenya. In fact, visitors to Kenya are frequently astounded by the attractiveness of Kenyan women.
In a similar spirit, Kenyan communities not only get along well with one another but also love each other.
However, the question of which tribes are the most attractive in the nation is always in the discussion.
But as the saying goes, beauty is multifaceted and mostly in the eye of the beholder.
Even though Kenyan tribes are all gifted with gorgeous women, these are the ones that arguably rank among the top 10:
Kamba
Kamba Women top the list because of their hips and light-chocolate skin tone. Additionally, they have well-rounded 'rear guards' that are worth admiring. The majority of Kenyan tribes are envious of Kamba women's natural attractiveness and appealing body figures.
Betty Kyalo and Lilian Muli, pioneering Kenyan television stars, are two remarkable women who hail from the Kamba community.
Rumour has it that Kamba women are excellent at adoring their men but occasionally difficult to control.
Kikuyu
Kikuyu ladies rank highly for having a lot of attractive women. While each Kenyan tribe has its own distinct definition of beauty, Kikuyu women are subtly exotic and seductively appealing. These women also have gorgeous complexions, glossy foreheads, and attractive figures.
The amazing charisma of Kikuyu women leaves the other Kenyan tribes in a state of rigid shock. On a lighter note, Kikuyu women have received a bad rap, although they are excessively joyful and largely independent, making them hotcakes for wives.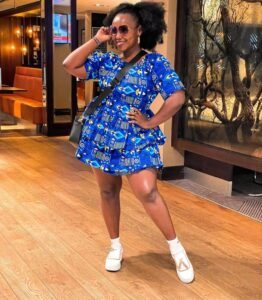 Taita
Many men from within Kenya and beyond have hailed Taita women as among the most attractive. When you visit a market in Taita, you'll encounter very beautiful girls brandishing beautiful smiles.
In fact, a joke goes that Taita-Taveta has the highest concentration of stunning, petite ladies in the entire nation.
What's more, Taita women are hailed as homekeepers.
Kisii
Kisii women are known for being naturally attractive and doing less to show off their appeal. Although they have a propensity for gossip, Kisii women are admirable for their outstanding body figures, gorgeous skin, and bright smiles. They nevertheless make ideal wives.
Kalenjin
Kenyan women from the Rift Valley are some of the most stunning in the entire republic. The longer, effortless femininity and dedication to their partners make Kalenjin women endearing. As long as you take care of them and treat them gently, these Kalenjin beauties are excessively obedient and affectionate.
Mijikenda
Coastal women are popular for their humility and shining beauty. You'll agree with me when I say that Mijikenda women demonstrate that a woman can occasionally be just as attractive no matter who is looking at her. While it is important to mention that Mijikenda women are outstanding cooks and know how to convey their hospitality, men seem to fall for their service in addition to their attractive looks.
Luo
In addition to having perfect smiles, Luo ladies are very attractive and blessed from behind. These women primarily showcase their inherent beauty, making them justifiably competitive in beauty pageants. It's fascinating how Luo women are conscious of their beauty items and never hesitate to flaunt them in front of others.
Meru and Embu
Meru women are hard to win over. What's more, just like their Kikuyu cousins, Meru and Embu women are stunningly beautiful and wifely.
Their capacity for long-term connections is incredibly alluring.
Little wonder that a singer composed a song claiming that a man taking a Meru wife is given a 10-year guarantee.
The majority of Kenyan men fantasise about the beautiful figures and wide smiles of Meru and Embu women.
Now you see why Meru and Embu are among the tribes with most beautiful women in Kenya.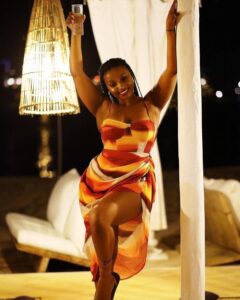 Luhya
When it comes to beauty and creating dependable wives, the Luhya women never let you down. According to statistics, Luhya women make good companions and brides not just because of their beauty but also because of their moral integrity.
Women from the Luhya culture in western Kenya are holistically raised to treat their men with respect and to make use of their natural appeal. Everyone has undoubtedly heard that Luhya ladies are gorgeous both in bed and in the kitchen.
I have yet to meet a man who doesn't like food, especially when it comes from their girlfriend. Similar to this, the commitment and diligence shown by our Luhya women have an alluring appeal.
READ ALSO: Are These the 10 Richest Tribes in Kenya?
Samburu and Maasai
The Samburu and Maasai women are particularly lovely. Their attractive features, including their hair, skin tone, slim bodies, and humility, make them highly enticing.
Maasai women are likewise incredibly devoted to their husbands and diligent.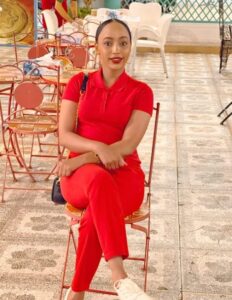 Do you think we have left anyone out of this list of tribes with the most beautiful women in Kenya?
PAY ATTENTION: Help us continue to bring you more educational and entertaining content. Click this link to join our membership. You can cancel or pause anytime.