You have just received a job offer letter and the dream of owning your first car is realer than ever. But first things first, do you know the important things to consider when buying your first car?
Here are some of the important points you should consider when shopping for your first car.
Transmission: It is upon you to decide whether you want a manual or automatic transmission. Well, for the starters, manual transmissions tend to be cheaper and in most cases offer better fuel efficiency. However, let's just admit that most people find them difficult to drive.
On the other hand, while automatic transmissions are easier to drive, they tend to be more expensive and may have slightly lower fuel efficiency.
Annual maintenance costs: When buying your first car, think about the ongoing costs of maintaining your car. Is it something you can manage or will you be forced to park it in the garage due to high fuel and maintenance costs?
Some of the most important ongoing costs of maintaining a car include; regular services, oil changes, and any necessary repairs.
By the same scale, it is important to put in mind that some cars may have higher annual maintenance costs than others due to the complexity of their systems or the cost of parts.
Drive train: Do you want a front-wheel drive (FWD), rear-wheel drive (RWD), or all-wheel drive (AWD). For the starters front-wheel drive is the most common and is generally the most efficient. By the same scale, rear-wheel drive can offer better traction and handling in certain conditions. As for the All-wheel drive, it provides the best traction and handling, but can also be the most expensive to maintain.
Insurance costs: Insurance costs are largely determined by the make and model of the car, as well as your location and driving history. It is good practice to get quotes from multiple insurance companies to find the best coverage at the most affordable price.
Reliability score: Nothing beats the peace of mind that comes with having a reliable car. It is therefore important to research the reliability of the car you are considering. This can help you identify potential problems and avoid costly repairs in the future. It is always advisable to look out for reliability ratings for different models of cars from a variety of sources, including consumer reports and car review websites like JD Power and Edmunds.
Fuel efficiency: Ever heard of people who buy large car engines only to end up parking them in the garage due to high fuel costs? Fuel efficiency is an important consideration, especially if you plan on driving your car regularly. What is more, better fuel efficiency can help you save money on gas and reduce your carbon footprint.
Safety ratings: Safety ratings are another important factor to consider when buying not only your first car but any car. Look for a car with good ratings for crash test performance and other safety features.
Price: Price is an important factor to consider, especially if you are on a budget. It is good practice to compare prices from different dealerships and consider financing options to find the best deal.
Size and practicality: Imagine how you will use your car; what size and type of vehicle will best meet your needs. If you have a big family or plan on using your car to haul large items, you may want a larger vehicle with a powerful engine. A smaller, more fuel efficient car might suffice if you just need a car for commuting.
Warranty: Moreover, it's important to consider the warranty that comes with the car. It is a known fact that a longer warranty can provide peace of mind and help protect against unexpected repair costs.
Service history: This is important if you are considering a used car. Asking and scrutinizing the service history will have you establish if the vehicle has been well-maintained. What's more, a car that has a good service history is less likely to have issues in the future.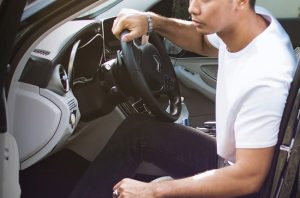 Comfort and features: It helps to consider the comfort and features that are important to you, such as a good sound system, air conditioning, or power windows.
Resale value: If you plan on selling or trading in your car in the future, it's a good idea to consider the resale value. It's an open secret that some makes and models tend to hold their value better than others.
Brand reputation: It is advisable to consider the reputation of the brand when deciding which car to buy. While some brands are known for their reliability and quality, others may have a less favorable reliability score.
Test drive: Oh yes, it's important to test drive the car before making a decision. A test drive will give you a feel for how it handles and whether it meets your needs.
Financing options: In case you need to finance your car, be sure to shop around and compare financing options from different lenders. This can help you get the best rate and terms.
Trade-in value: If you have a car that you are planning on trading in, be sure to research the trade-in value to ensure you are not undervaluing your car.
Certification: If you are thinking of buying a used car, look for one that has been certified by the manufacturer. This means it has been inspected and meets certain standards for quality.
READ ALSO:What is Transmission in Cars and how it Works
Customization: Are you interested in customizing your car with aftermarket parts or accessories? If so, it is best to research which makes and models are the most easily customized.
Environmental impact: If you are environmentally conscious person, then you may want to consider a car that has lower emissions and a smaller carbon footprint. In that case, look for cars that are fuel-efficient and have good ratings for emissions.
Do you have a story you would like us to publish? Please reach us through info@gotta.news