Gary Stanton, the man who allegedly killed his Kenyan wife Njoki Muchemi Stanton and their two daughters, was depressed.
According to his recent Facebook posts, Stanton was undergoing mental health illnesses and seemed to have hit a dead end in seeking a solution to his problem.
In one of the most telling posts on Facebook on November 22, the deceased husband and father wrote that he would no longer follow his doctor's prescriptions adding they were not helping him.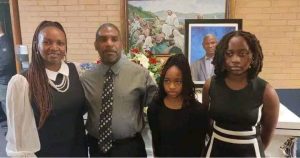 "Therapists tell me I can work through, but the medication is not working. I hate the way I am feeling inside. Mental health is grabbing a strong hold on me. I hate what I am feeling" he said on November 22.
He seemed to have gotten better as six days before the gruesome murder of his family and alleged suicide, the deceased posted to celebrate his wife's birthday.
"Happy birthday to my wife, the love of my life," he posted.
However, it seems the dark thoughts prevailed and on Saturday, December 3, the entire Stanton family was wiped off from the neighbourhood of Valley Station in Loiusville.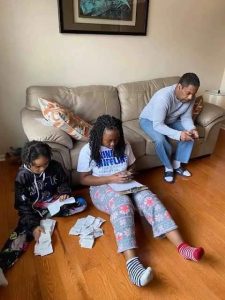 On Tuesday, December 6, Njoki's younger brother Moses Muchemi told Citizen Digital that the couple had just returned back to the US after attending their father's burial in Kiamaina village in Kirinyaga County.
Muchemi disclosed that Gary had to leave three weeks earlier since their daughters were resuming school as Njoki remained behind to organise succession matters.
"He left before and my sister stayed one week longer because we were still continuing with succession issues about my father," he told Citizen Digital.
"He would call on a daily basis on WhatsApp and if he does not reach my sister he would call me and ask me if she is okay."
Muchemi also described Gary as an admirable family man and never seemed to be the type of committing such a crime.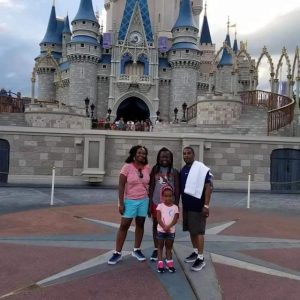 "It came as a shock hearing that he did this. For us, he looked like he was a caring man and this was the last thing we expected. Even up to now I don't believe he could do that," he said.
According to a report by a US media outlet, police said that Gary Stanton was the aggressor in the case which has shocked the Kentucky neighbourhood.
However details are still scanty as to what triggered the outburst.
READ ALSO: June Onkundi: Kenyan Nurse Killed by Patient in US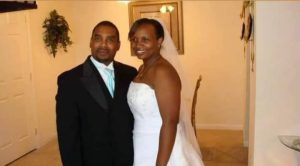 Njoki and one of the daughters were shot several times while the younger one was shot once.
Gary died from a self-inflicted gunshot wound.
Do you have a story you would like us to publish? Please reach us through [email protected]