Unredeemed Safaricom Bonga points will now be expiring after 3 years.
The listed telco said the move is aimed at encouraging redemption and thereby unlocking the underlying revenue which stood at KSh 4.5 billion as of March this year.
The new directive means that points accumulated before December 31, 2019 will expire effective January 1, 2023.
According to Safaricom, the outstanding value of unclaimed points has doubled over the last seven years, from KSh 2.2 billion in 2015 to KSh 4.5 billion in 2022.
"Effective January 1, 2023, all Bonga points older than three years will expire and will be unavailable for redemption," said Safaricom.
"Your Bonga points will also expire immediately in the event that your line has been deleted as a result of inactivity and in accordance with the terms and conditions for the use of the Safaricom services."
The Bonga Points loyalty scheme, introduced in January 2007, reward subscribers one Bonga point for every KSh10 spent on the Safaricom network on voice, mobile data and SMS.
By the same scale, a subscriber earns 1 Bonga Point for every KSh100 spent on the network for M-Pesa transactions.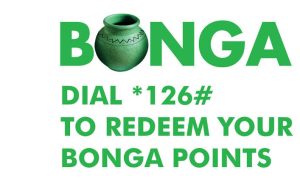 Also, business customers earn loyalty points when they hit their sales targets and redeem the points at the end of revenue contracts with Safaricom.
Redeeming Points
Normally, airtime and talk time minutes bought using Bonga points expire after 7 days.
Safaricom awards four minutes of talk time for 50 Bonga points (accumulated after about KSh 500 spending on airtime), which equals to 280 minutes for 4,000 points.
For subscribers redeeming airtime, the redemption ratio ranges from KSh3 worth of airtime for 10 points, up to KSh600 worth of airtime for 2,000 points.
READ ALSO: How to buy Kenya Power tokens using Safaricom Bonga Points
For those redeeming the points for SMS, the award ranges from 20 texts for 15 points, to 3,500 texts for 600 points, with expiry ranging from 24 hours to 30 days.
Do you have a story you would like us to publish? Please reach us through [email protected]