Preparations are currently underway at the Moi Sports Centre, Kasarani, ahead of the swearing-in ceremony of president-elect William Ruto.
The ceremony has been scheduled for next Tuesday, September 13.
Military officers from the Kenya Air Force, Army, and Navy begun rehearsals at the stadium today.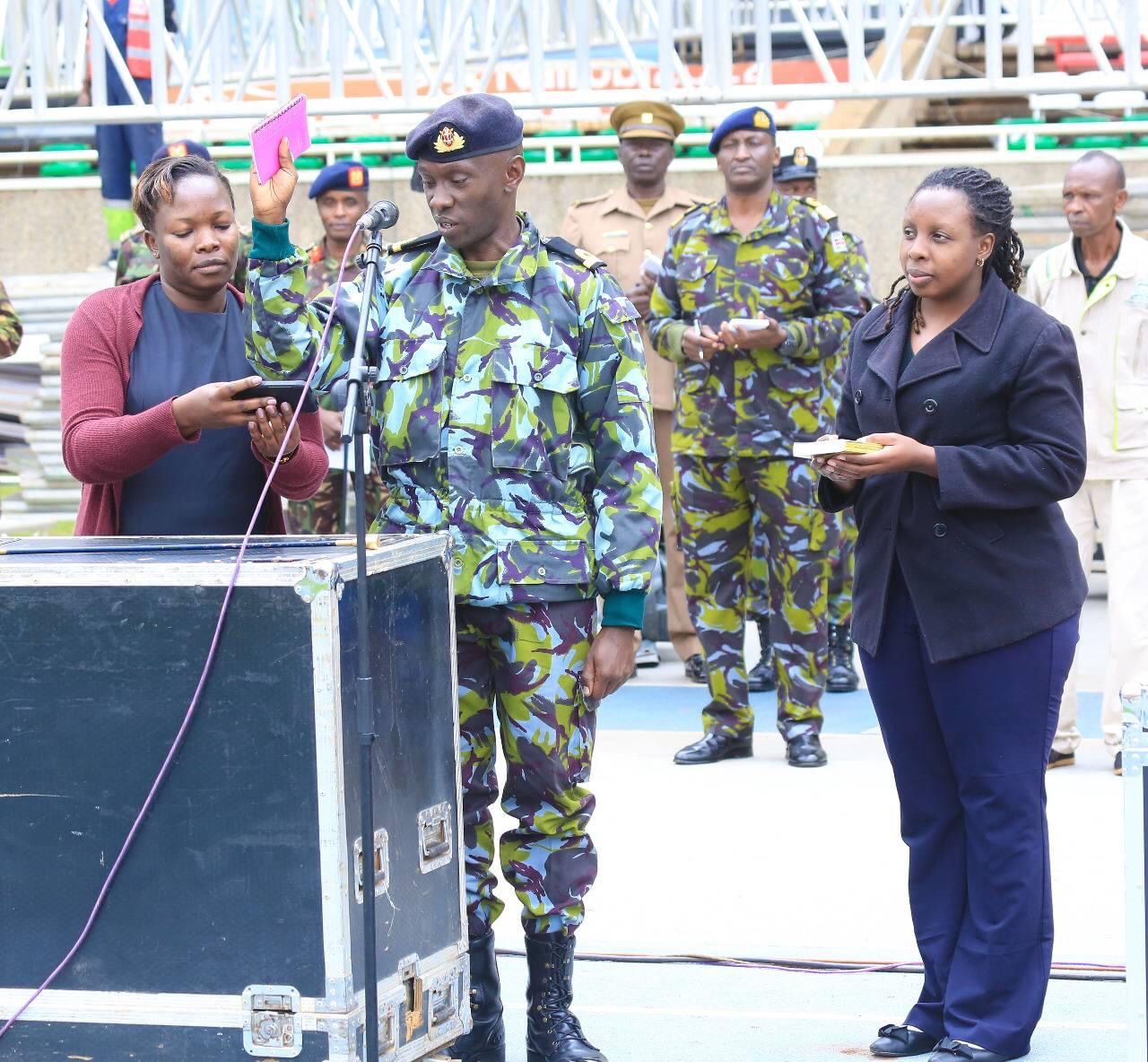 The officers conducted marching parades, did sound testing and assessed the security of the facility in readiness for the big day.
The military also did a mock exercise on how Kenya Defence Forces General Robert Kibochi will accompany President Uhuru Kenyatta when handing over the sword to William Ruto.
United Democratic Alliance (UDA) party officials were also present at the event venue to ensure that the preparations go on as planned.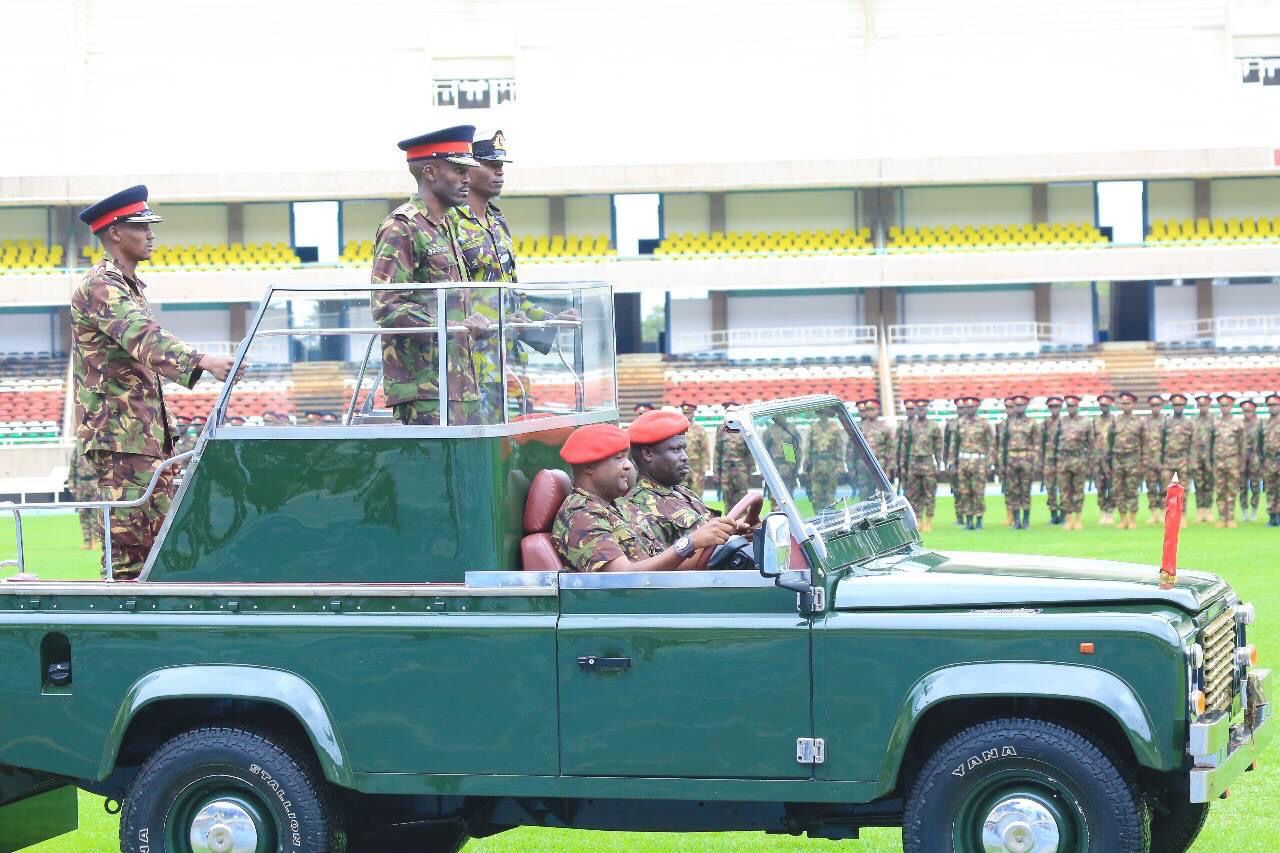 According to Gladys Boss Shollei, at least 45 heads of government have confirmed that they would attend the swearing in ceremony.
The Assumption of the Office of President Committee said the ceremony will take place before 2 pm on the said day.
"As per the law, this must take place anytime between the hours of 10 am and 2 pm and thereafter the deputy president-elect will also be sworn in," Kinyua added.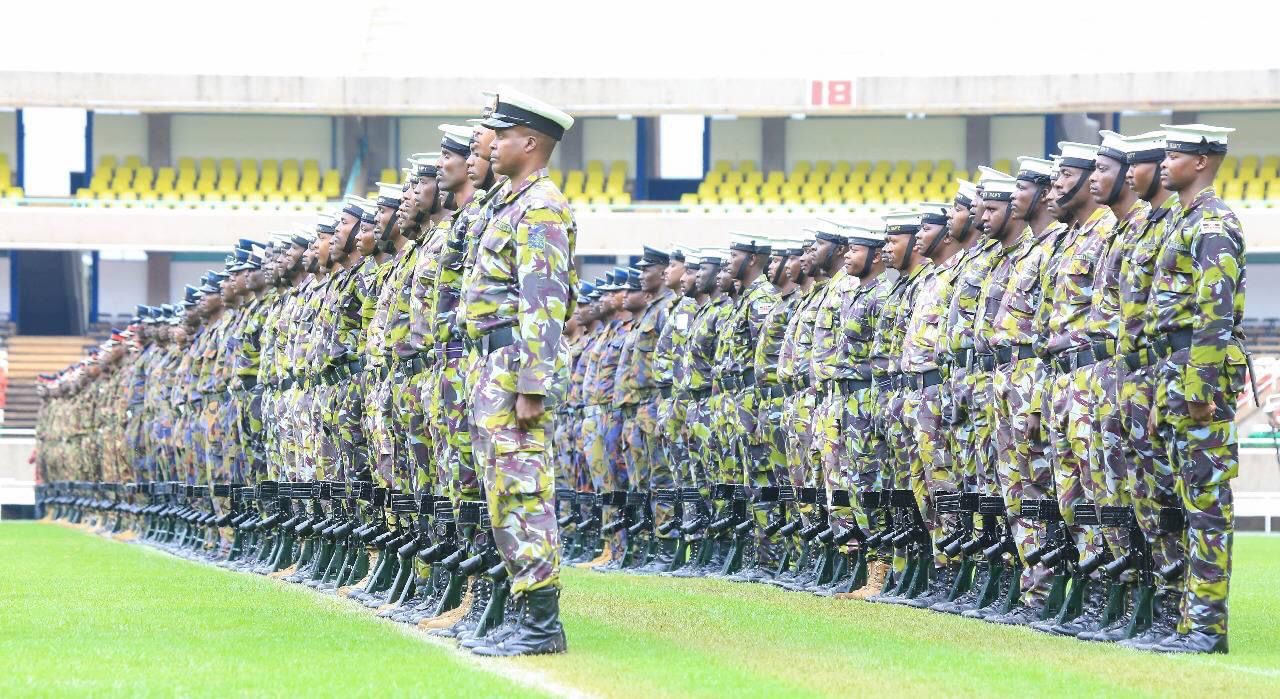 The swearing-in day was declared a public holiday.
Head of Public Service Dr Joseph Kinyua announced the holiday, adding that a gazettement of the same will be issued later this week.
Judiciary Chief Registrar Anne Amadi will administer the oath under the precedence of Chief Justice Martha Koome.
Elsewhere, President Uhuru Kenyatta has spoken on handing over power to President-elect William Ruto.
Speaking during an Azimio parliamentary group on Wednesday, September 7, the Head of State said he is willing to hand over power peacefully.
Uhuru said he will hand over power as stipulated in the constitution but the same doesn't mean that he supports Ruto.
He retaliated that his choice has always been Raila Odinga.
READ ALSO: Uhuru Speaks on Handing over Power to Ruto: 'I'll Hand Over Smiling'
"I will hand over power smiling because it's my Constitutional duty but my leader is Baba, Raila Odinga. Politics is not a matter to keep in your pockets," Uhuru said.
Do you have a story you would like us to publish? Please reach us through info@gotta.news or call/SMS +254 731 469269