A young woman identified as Monny Muthoni has been found dead days after sharing two heartbreaking posts on her Facebook account.
The posts lend a glimpse that Monny Muthoni was troubled and was going to end her life.
In the post she made on Thursday, May 12, Monny Muthoni said she was going to put herself to sleep for a bit longer than usual adding that she was ready for eternity (endless life after death).
"I am going to put myself to sleep now for a bit longer than usual. Call time eternity," said Muthoni.

In a subsequent post, the lady who was seemingly in her 20s explained that she was leaving the world because of its worries, boredom and pains which she had unsuccessfully battled.
"Dear world, I am leaving because I am bored, I feel I have lived long enough. I am leaving you with your worries in this sweet cesspool. I tried. No more pains. Wake no more. Nobody owns," she added.
Attempts to reach out to her by her friends after sharing the disturbing message turned futile when they learnt that she had died.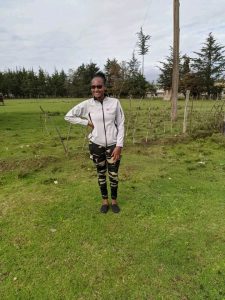 GOTTA.news established that the girl who hailed from Nyandarua county resolved to take her own life after being dumped by her longtime boyfriend.
The former student of Ollessos Technical Training Institute reportedly discovered that the aforementioned man, who had promised to marry her, was cheating on her with another lady.
It is presumed that the nasty reality of a cheating boyfriend was too harsh for her to take in and resolved to take her own life.
Unconfirmed reports indicate that when her boyfriend learned of Muthonis's death, he also decided to kill himself.
Going through her previous Facebook posts, it is evident that Muthoni's troubles seemingly started way back.
For instance, on May 8, she shared three photos on her profile and captioned them: "The sun will rise tomorrow and we will try again".
She shared the same phrase on March 19 and December 17, 2021, and December 16, 2020, indicating that she was in despair.
In another post, she said, "Silence is the best weapon."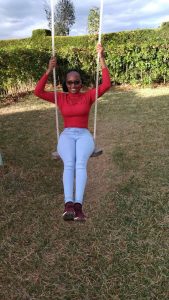 Her death elicited sad reactions on social media.
Paul Mutua said: "She should have opened up. We still needed her. Ona sasa ameenda na tumebaki hoi.Oh! my goodness. RIP. Mrembo Monny. We will miss you."

Essy Essy said: "Such a young and beautiful girl,body figure nayo, wanaume wanatafutanga nn surely. Anyway Rest in peace girl."
Francis Mosela Mweu said: "Interestingly, suicidal feelings are as an escape from it all… don't dare judge such a person from your comfort zone….yes, it's not the way,but that's applicable only from that zone…vaa kiatu chake ndio ubonge."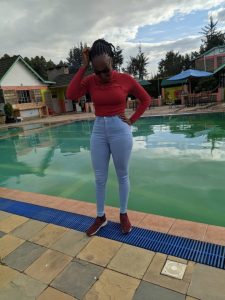 Carol Paul said: "We are living in tough times, at times u try to reach out n ur turned down , at times u feel u don't want to burden others with your own stuff all that's left is get depressed n suffer alone."

READ ALSO: Kimiti Wanjaria: Real Estate Mogul Dies After Battle with Depression
Unita Baibe said: "So sad.ladies usipende mtu na roho yako yote,na aki cheat,oga haraka na urudi soko mara hiyo hiyo no time to waste Sasa amewaacha waki enjoy."
Do you have a story you would like us to publish? Please reach us through [email protected]