German luxury automotive brand Mercedes-Benz has sold one of the two 1955 Mercedes-Benz 300 SLR Uhlenhaut Coupe for KSh 16.7 billion, making it the most expensive car of all time.
In an announcement made on Thursday, May 19, the company said the luxurious car was purchased by a private owner whose identity was concealed at an auction held at the Mercedes-Benz Museum on May 5.
The winning bid was made by British car collector and dealer Simon Kidston on behalf of the unnamed private owner.
NCBC reported that Kidston had lobbied the Mercedes-Benz board for 18 months to consider selling the car before the decision was reached.
Only selected collectors and the automaker's customers were invited to attend the bidding exercise.
Motor Authority reported that proceeds from the sale will go to the Mercedes-Benz Fund, which will provide educational and research scholarships in the areas of environmental science and decarbonisation.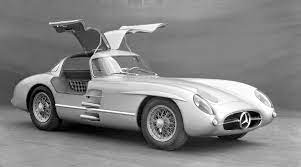 Features
The 300 SLR Uhlenhaut Coupe was built by Mercedes' race department and named after its chief engineer and designer, Rudolf Uhlenhaut.
The car was based on the company's successful W 196 R Grand Prix car, which won two World Championships with driver Juan Manuel Fangio.
The 67-year-old car can reach a top speed of 300km/hr making it one of the fastest road-legal cars at the time.
The car, which is considered one of the world's most desirable autos, is powered by a 300 horsepower eight-cylinder engine.
The supercar has gullwing doors, that is, doors that are raised like curved wings.
After the 300 SLR sale, the company said the remaining prototype would be stored at the museum.
Marcus Breitschwerdt, head of Mercedes-Benz Heritage, said the car will remain accessible for public display and special occasions.
READ ALSO: Best Mercedes Benz C-Class to Buy as Your First Car
Prior to the sale, the most expensive car sold at auction was a 1963 Ferrari 250 GTO that went for KSh 8.2 billion in 2018.
Do you have a story you would like us to publish? Please reach us at [email protected].