You've seen many young men and women cruising in a Mercedes Benz C-Class, conjuring up a picture of people who have made it in life.
You have just secured your first job, and now you are out shopping for your first car. You are a flamboyant person obsessed with appearing classy, and you think that a Mercedes Benz will help you express your personality.
What's more, you want a classy vehicle that will not break the bank.
Are you contemplating buying your first car and unsure of what to pick? So stop your search right here since the Mercedes-Benz C180 1600 cc can be the ideal vehicle for you.
Its many great features make it the perfect option for a first car, and it is a wonderful work of German engineering.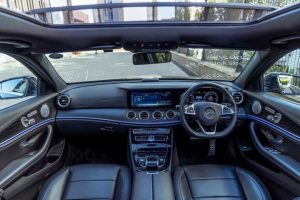 Consider this: The C180 does well at drawing attention to itself and making you feel regal each time you get in the driver's seat. The C180 is a car that will not only carry you from point A to point B but will also make the trip there a really unforgettable experience because of its sleek design, strong engine, and plush interior.
Let's not overlook the practical aspect of things either. You won't have to spend a fortune at the gas pump thanks to the 1600 cc engine of the C180's. You won't need to spend a fortune on repairs for the C180 because they are relatively inexpensive, unlike some other premium vehicles.
The C class's stellar reputation, however, is what truly distinguishes it. Mercedes-Benz, a name that is always associated with excellence, dependability, and luxury Mercedes-Benz has a long history of creating top-notch automobiles and a solid reputation for making durable vehicles.
Therefore, the Mercedes-Benz C-Class is the only vehicle you need if you're seeking a vehicle that will not only get you where you're going but also make the trip there an absolutely wonderful experience. This vehicle is the pinnacle of comfort and dependability, making it the ideal option for your first vehicle.
The Mercedes-Benz C-Class is well-liked for a reason, and one of those reasons is unquestionably its longevity. The C180 1600 cc engine has the ability to last up to 500,000 kilometers for the following reasons:
Engine design
 The four-cylinder, inline-four C180 1600 cc engine is intended to be both powerful and efficient. This engine is famous for its dependability and smooth functioning, which are essential for a car to be able to last for such a long time.
High-quality parts
The C180 is no exception to Mercedes-Benz's practice of employing high-quality parts in its automobiles. The C180 is made to last, right down to the suspension and transmission parts.
Regular maintenance 
Regular maintenance is essential for any vehicle's longevity, and the C180 is no exception. The C180 may be kept in excellent condition for many years by adhering to the suggested maintenance schedule and using genuine Mercedes-Benz parts.
Robust build
 The C180's body is made of a strong, resilient material that can endure the abuse of daily driving. This, along with its carefully designed suspension and drivetrain, make it a vehicle that can go a great distance without experiencing mechanical problems. The Mercedes-Benz C180 is well known for a reason, and one of those reasons is undoubtedly its longevity.
This car may give its owners many years of dependable and comfortable driving with proper care and maintenance. Several consumer reports are available online, with customers claiming that their Mercedes C180 1600 cc engine lasted 320,000 miles before needing to be replaced.
The C180, especially the one manufactured in 2014, is known to be quite robust and durable.
If you're considering getting a Mercedes-Benz C-Class as your first car, here are a few additional things to think about:
Fuel economy
Because the C180's 1600 cc engine is fuel-efficient, you won't have to spend a fortune at the gas station. The engine is a fantastic choice for those who wish to reduce their fuel expenses because of its power and economy.
Repair expenses that are affordable
Although it has a reputation for being opulent, the C180 is noted for having affordable repair expenses. This is made possible in part by the car's well-engineered design, which simplifies repairs, and the accessibility of aftermarket parts.
Interior that is both comfortable and roomy
The interior of the C180 was created with both comfort and space in mind. The C-Class is a wonderful car for lengthy road trips or regular commuting since it has lots of passenger space and a cozy cabin.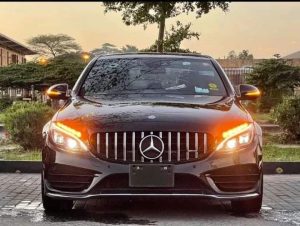 Advanced safety features
Safety is something Mercedes-Benz is known for, and the C180 is no different. Modern safety features like airbags, stability control, and anti-lock brakes are included in this vehicle, which can help keep you and your passengers safe in the case of an accident.
The C180 has a fashionable design that is likely to catch people's attention. The C180 is a vehicle that looks as good as it performs thanks to its streamlined lines, attractive bodywork, and athletic appearance.
All things considered, the Mercedes-Benz C180 1600 cc is a fantastic choice for someone searching for a dependable and efficient car that provides a comfortable and fashionable driving experience.
READ ALSO: A 20-Point Guide to Buying Your First Car
The C180 is a vehicle that is sure to impress, whether you're searching for a vehicle for regular commuting or extended road trips.
The Mercedes-Benz C-Class luxury saloon is the best-selling and most popular Mercedes Benz model. The first C-Class cars were introduced in 1993.
Do you have a story you would like us to publish? Please reach us through [email protected]