Surviving on a KSh 20000 salary in Nairobi can be quite challenging, especially with lots of bills to settle every month.
It can be quite hard to plan that amount to cover your bills, including rent, fares, medical bills, toiletries, and money to hang out with your friends.
That being said, you don't have to worry; there are many tips to survive with that KSh 20000 salary.
Live in a house you can afford.
Choosing the right neighbourhood that fits your budget is something you would want to do. You do not have to pay half the amount of your salary for house rent if you don't want to go broke.
It's advisable to get a bedsitter as opposed to a spacious abode, which will dent your pocket.
You can also choose to compromise your privacy and live with a friend. By doing that, you'll have to share the rent equally, and you'll be able to save.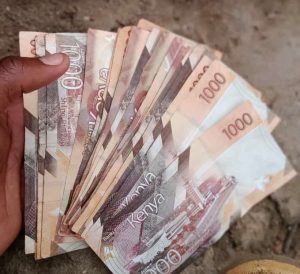 Save
If you want to survive the high costs of living in Nairobi, then you have to save.
Once you receive your KSh 20000, it is best to set aside KSh 3000 or KSh 4000 every month.
Always pick free events
It is not bad for one to go for entertainment once in a while because it helps one unwind from a frustrating and busy life.
However, if you choose paid entertainment events and hang out daily with your friends, that can be very costly. Instead, you and your friends can decide to visit each other's houses occasionally and have fun. You and your friends can also go to free events.
Avoid 'slayqueen' girlfriend
While earning a meager salary, you have to select a girlfriend that understands you and adds value to your life other than picking that one who would always demand salon and pocket money.
READ ALSO: To Men: 18 Things to Avoid to Become Rich
Avoid eating out
If you want to survive in Nairobi, restaurants don't have to be a priority. Instead of spending over KSh 1000 on a restaurant meal, why don't you purchase the necessities and cook the food at home?
It is even easier nowadays; if you really must eat a certain food, you just need to Google for its recipe.
Do you have a story you would like us to publish? Please reach us at [email protected]