A Tanzanian man who shot his wife, Swalha Salum, out of jealousy has been found dead.
Businessman Said Mganga who went missing after shooting his wife Swalha Salum in Mwanza was discovered dead on the shores of Lake Victoria.
Reports say that the 37-year-old businessman was discovered floating inside the lake by locals who were going about their day to day business.
Confirming the incident, Acting Mwanza Police Commander Mairi Kakori said Mganga had a gunshot wound on his chin.
The gun which the deceased used to take his life was also discovered with eight bullets in it.
Mganga went missing after firing several gun shots at his 28-year-old wife killing her on the spot.
It is said the uxoricide was precipitated by insecurities and trust issues in their relationship.
It is said that Swalha had left home to watch a football match and when she arrived home later that day, a heated confrontation ensued leading to the shooting incident.
The Citizen TZ reported how Swalha's 15-year-old sister discovered her body bleeding profusely while lying on the bed.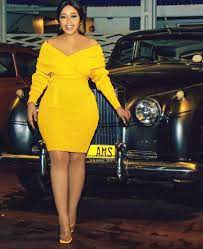 The young girl said she was in the kitchen when she heard gunshots, adding that the couple had quarreled for half an hour.
READ ALSO: Monny Muthoni: 6 Photos of Woman Who Took Own Life after Being Dumped by Boyfriend
"I was terrified after realising that it was my sister's body which was lying in bed bleeding. Later with the help of our neighbor we rushed her to Bugando Medical Hospital, but to no avail as she passed away soon after arriving," she said.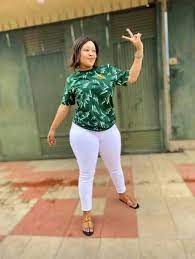 Below are more photos of the departed makeup artiste.
Do you have a story you would like us to publish? Please reach us through [email protected]