-A punter has detailed how he makes $1000 daily from football betting
-The gambler claims that placing 'sure bets' on a select few games is the key to winning big
A gambler has revealed how he's been betting every day and winning $1000 (or roughly KSh 144,000).
The gambler, who went by the name Issa Mark, claimed that picking the right teams to wager on was the key to success.
Issa Mark added that he takes the time to analyse the teams he plans to wager on.
"I consider it a full-time job. I spend at least five hours per day studying for the football games that day."
The bettor disclosed that his thorough research helped him win at least 75% of his wagers.
Issa Mark says research serves as a guide for choosing the right kind of betting.
"I occasionally place single bets and other times, over/under goals. However, my favourite form of bet is Both Teams To Score (BTTS)," remarked Issa Mark.
He added that his single bet slip would never have more than six teams and that he never surpassed a total odd of 2.
"I always place a stake of $112 (KSh 15,000) with a potential payout of $224 (KSh 30,000). I place six bets every day."

"I learned earlier on that betting involves the mathematics of probability,"he continued.

"This means that as the number of odds increases, the likelihood of winning diminishes. The better is to have fewer teams on the bet slip," he said in the betting community, which we won't name to avoid reprisal.
He claims he changed to the current betting system after realising that he was consistently losing with many teams on bet slips and a small wager amount.
Issa Mark claimed to have observed some curious trends in his research. For instance, he brags that he makes enormous profits betting on the Bundesliga's over/under and Both Teams To Score (BTTS) predictions.
However, he pointed out that some of the most random leagues include the Spanish La Liga and the Turkish Super Lig.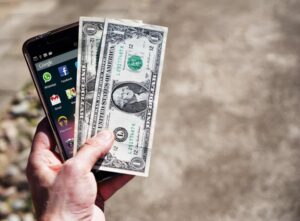 The outcomes of the Turkish Super Lig and Spanish La Liga are tough since they frequently turn out exactly the opposite of what you predict.
In addition, he claims that goalless matches are more common in Serie A and that the league is highly unpredictable.
He predicts that in the 2023–24 English Premier League season, Manchester City will continue to be the favourite among those prepared to take a chance on single bets.
"Manchester City's recent success is anticipated to continue in the early 2023–24 season. Fulham might surprise the big teams by drawing and occasionally winning against them," he suggested.
He claims that regional leagues are a goldmine in countries like Kenya, Ghana, Uganda, Tanzania, Nigeria, and South Africa.
"The leagues have a research degree of predictability."
Prodded to describe his research technique, Issa Mark responded that he typically looks up the data of the individual teams in a match.
For instance, there is a strong chance that a team will score in the game if it has scored in its last five games.
Discipline
Additionally, Issa Mark advises gamblers to bet responsibly. For example, he disclosed that he only makes six bets each day.
"I never make more than six bets a day. I manage my emotions, so neither winning nor losing makes me impulsive," he claims.

"I recall a bad week where I lost all my bets two days in a row. I later realised it was just a bad run as I regained my form and never lost a single bet for the next three weeks."
Additionally, he claimed that he bets five days a week, from Wednesday through the weekend, and takes the days off on Monday and Tuesday to recharge.
He further advises aspiring gamblers to treat gambling as a sport in which they can lose or win.
"We've seen Messi and Ronaldo lose games in the past, but they never lose their composure. The same advice should guide a gambler who loses: keep your composure and plan forward," he said.
He further recommended that bettors use a trustworthy bookmaker that is open and guarantees timely payouts.
READ ALSO: 6 Greatest Football Players Of All Time
He's currently trying out online casino betting, where he also hopes to excel.
Have you ever made $1000 daily from football betting?
Do you have a story you would like us to publish? Please reach us at [email protected]