Waihiga Mwaura, the gifted journalist and news anchor, has called it a day at Citizen TV.
Waihiga has hosted Tuesday nights' popular primetime political news program, "News Night," on Citizen TV.
He is the managing editor for multimedia at Royal Media Services.
Waihiga announced his departure from the SK Macharia-owned TV station on May 2 on Twitter.
The multi-award winning journalist announced that he was joining the BBC.
"After 14 amazing years at Royal Media Services (Citizen TV), my time has come to an end. My next step is @BBCNews @BBCAfrica, specifically Focus on Africa." He said.

"I'll share more details soon, but in the meantime, see you on my last episode of #Newsnight at 9pm."
The renowned journalist joined Citizen TV in 2009 as a sports anchor.
He has since continued to reinvent himself, and in January 2017, he became the news anchor for the main bulletin.
Before being named Managing Editor, Multimedia, in December 2021, he served as editor of the special projects desk starting in October 2020.
Throughout his distinguished broadcasting career, he has won numerous honors, including the CNN MultiChoice Award in 2012 and the BBC Komla Dumor Award in 2018.
Mwaura also won the inaugural Mo Amin Prize for a doping investigation he conducted in Kenya.
Waihiga Mwaura is among the few TV journalists who can report on various subjects with clarity and authority.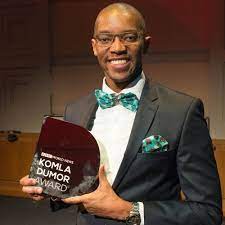 The journalist can report on business, sports, politics, and social issues and even host top-notch interviews.
He is remembered for having blown the cover on the Rio scandal, where senior government officials embezzled funds during the Olympic games in the Brazilian city.
What's more, his no-nonsense approach when interviewing politicians has endeared him to millions of Kenyans, who regard him as a gatekeeper of good journalism.
READ ALSO: Hussein Mohamed calls it a day after 10 years at Royal Media
Upon the announcement, his colleagues and fans took to social media to wish him well in his new assignement.
Here are some of the posts:
You excelled in your professionalism and diligence in a hard media environment. All the best as you embark on a new journey with the BBC.

— Gitobu Imanyara (@GitobuImanyara) May 2, 2023
Congratulations Higgz @WaihigaMwaura this is bitter sweet. Cheering you on in your new assignment but sad you're leaving. You are an amazing journalist & I will miss your guidance on special projects. God speed my brother

— Mashirima Kapombe (@MKapombe) May 2, 2023
Congratulations Waihiga. May God lead you.

— Hon Kuria Kimani- MP Molo (@KuriaKimaniMP) May 2, 2023
Well in bro. Godspeed

— Mark Masai (@MarkMasai) May 2, 2023
Well in bro. Godspeed

— Mark Masai (@MarkMasai) May 2, 2023
Your contributions to KE's media space has been tremendous. Hope you keep doing your good work in your next job as well. It was a pleasure to have graced your morning show. Goodbye, Waihiga!

— Ahmedkadar (@Ahmedkadar1) May 2, 2023

Do you have a story you would like us to publish? Please reach at [email protected].