Otieno was a hardworking man who had just landed his dream job as a manager at an architectural firm in Nairobi. He was on his way home from work one evening when a reckless truck driver collided with his car, leaving him with severe head and spine injuries and unable to return to work.
Feeling hopeless and alone, Otieno engaged a personal injury lawyer for help. The lawyer who feigned sophistication listened patiently as Otieno recounted the details of the accident. He assured him that he would make every effort to get him the compensation he deserved.
Otieno was relieved as he pegged his hopes on the personal injury lawyer to help him navigate the complex legal system and fight for his rights. The lawyer, on his part, promised a big settlement that would cover all of his medical expenses, lost wages, and pain and suffering.
However, as the case progressed, Otieno began to notice some strange behavior from his lawyer. He would avoid phone calls, and when he did take them, he only gave shallow details of the case.
What's more, he would miss important meetings, and seemed to be more interested in collecting his fees than in fighting for Otieno's case.
The lawyer managed to secure a good settlement from the insurance company despite Otieno's growing concerns.
But instead of handing over the money to Otieno, the lawyer disappeared with millions, leaving Otieno in physical and emotional pain.
Otieno was left with mounting medical bills and no means to pay them. His kids were thrown out of school, and he would have fallen into depression were it not for his supportive family.
It took the intervention of the press and the shaming of the rogue lawyer before Otieno got paid.
Otieno's case illustrates why one must be careful when choosing a personal injury lawyer.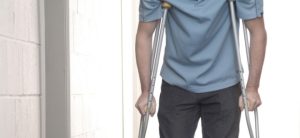 How to choose a personal injury lawyer
Here are some of the important criteria you can use to select a lawyer.
1. Assess their experience
This is an important yet underestimated tip on how to choose a personal injury lawyer.
Check to see how much experience a lawyer has in personal injury law. The more experience they have, the more likely they are to succeed in your case.
Experience means, the lawyer knows how to handle various legal challenges that could arise along the way.
These difficulties range from proving the damages of highly complex, life-altering injuries to detecting the deceptions of deceptive insurance companies.
Weigh and gauge their years of practice, if they have extensive trial experience, and their reputation in the personal injury law community.
What's more, consider if the lawyer or firm has experience handling the exact type of case you want to be compensated for.
For instance, if you suffered from a spine or brain injury, does their firm have experience and a good record of winning such cases?
2. Look out for a strong track record for success
With this, keep in mind that there are many lawyers with decades of experience but a poor track record of success.
For instance, they could be poor negotiators who'll have you accept a low-ball settlement from the insurance company.
On the same scale, they might not have a proven record for winning the toughest, most high-value cases.
3. Pay close attention to how they engage with you
This is an important yet underrated tip on how to choose a personal injury lawyer.
A lawyer-client relationship is important. Ensure you like the way you are being communicated with and treated by any lawyer you're considering hiring.
In that regard, assess their willingness to answer any questions you have. Also, check if they are friendly and professional, good communicators, and if they are genuinely concerned about your well-being.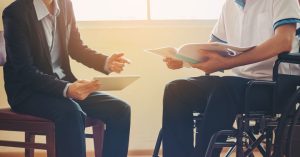 4. Understand their payment model
This is perhaps the most important part of the evaluation of a prospective injury attorney.
You should find out if they offer a free initial consultation. In the same vein, ask if they work on a contingency basis, which basically means you only pay the firm's legal fees if they win your case. Also, your legal fees are deducted from your settlement or paid by the defendant, so you don't have any upfront fees related to your legal representation.
By the same token, find out if they can provide you with a cash advance to cover costs as you await your settlement or court verdict.
5. What additional resources do they offer?
Find out if your prospective injury lawyer provides additional resources like:
Do they have medical professionals they can use to help you access the treatment you need?
Are they acquainted with doctors who can treat you and then deduct the treatment costs from your settlement or verdict?
Keep in mind that insurance companies have the wherewithal to hire skilled lawyers with a proven track record of defending personal injury claims.
READ ALSO: Personal Injury Lawyer: What they Do and All You Need to Know
Also, don't forget that the amount of compensation you'll receive is largely dependent on the experience and skills of your lawyer.
Do you have a story you would like us to publish? Please reach us through [email protected]