Amelia Pounds, a Nigerian socialite and businesswoman has passed away in India after complications during liposuction surgery.
Amelia reportedly died in the wee hours of Friday, October 7 while undergoing the cosmetic procedure used to remove unwanted body fat, Lagos Herald reported.
It's not clear what led to the fatal complications but a video circulating online has the body of the popular socialite on the hospital bed while the surgeon was heard apologizing to her.
In June 2022, Port Harcourt socialite and influencer identified as Crystabel died in Lagos hospital during body enhancement.
The socialite bled to death after surgery went awry.
Some of the socialites who have undergone liposuction surgery include Anerlisa Muigai, Vera Sidika and Risper Faith.
On October 5, Kenyan Socialite Vera Sidika kicked off a storm on social media after sharing a photo of her small 'nyash' after undergoing a surgery to reduce her big booty.
Vera revealed that was forced to undergo the surgery due to health risks and complications of the bottoms enlargement surgery she had eight years back.
Accompanied with a photo, the 33-year-old shared her transformational journey that got a section of her over two million followers in shock.
READ ALSO: Vera Sidika: Socialite's Transformational Surgery Leaves Her 'Nyashless' (Photo)
In a message that told of deep regrets, the socialite said she had come to terms with her new self and urged women to avoid unnecessary body transformations.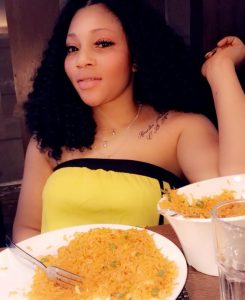 "This has been the hardest phase in my life, Due to health risks & complications, I had to undergo surgery. It's still very unbelievable but I've come to terms with it & learnt to love myself regardless. Ladies; pls learn to love yourself & don't ever let peer pressure rush u into things that will ruin you in future," Vera said.
"I'm lucky to be alive, God loves me so much. Honestly, It's been pretty hard, I didn't even celebrate my bday this year, but here we are. Happy birthday to me. New me. I've come to appreciate life & never take things for granted." she added.
Do you have a story you would like us to publish? Please reach us through [email protected]