Entrepreneur and brand influencer Michelle Ntalami has sparked reactions on social media after exposing her thighs.
The entrepreneur recently turned up for actor Manasseh Nyaga's birthday party wearing a short red dress.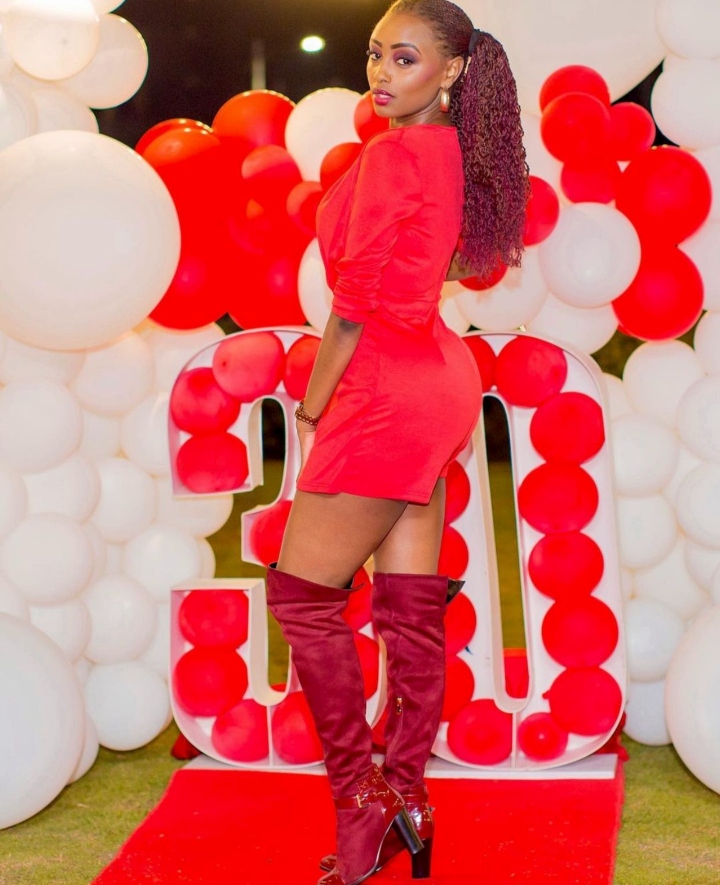 According to photos online, the skimpy dress exposed Ntalami's thighs, sparking wild reactions from netizens who made her thighs a point of discussion.
To complete her look, Ntalami rocked a maroon high boot heels.
"The party was exactly what you do best, a movie," the brand influencer said.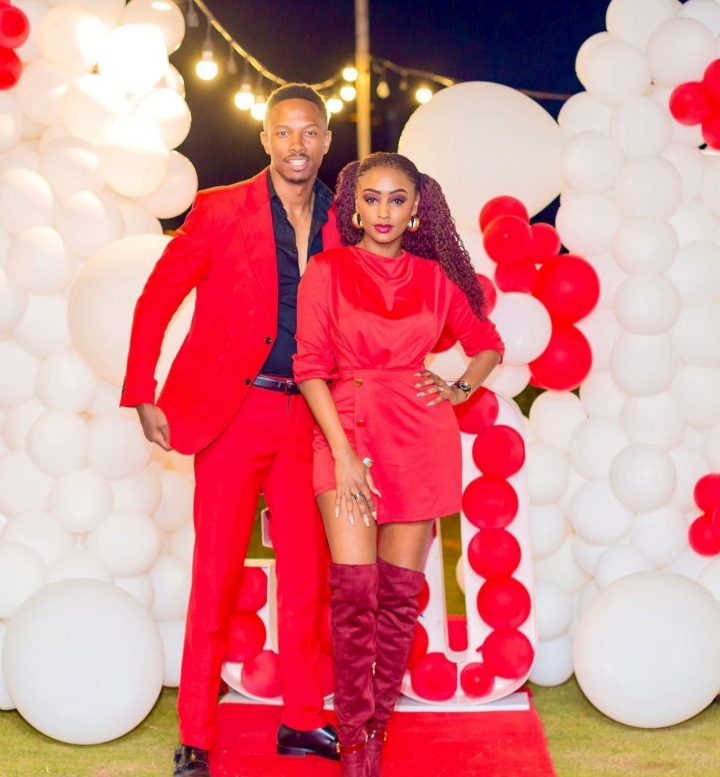 John Ndungu: American height, she looks splendid thighs though are a bit dark as a result of excessive scissoring.
Veronica Njeri: Dark thighs and I guess buttocks that don't match the rest of body complexion is class.
Engr Juma: She looks beautiful though the thighs are segregated.
Aurelian Stephen: No matter how bright skin you are the thighs will always humble you. I came in peace.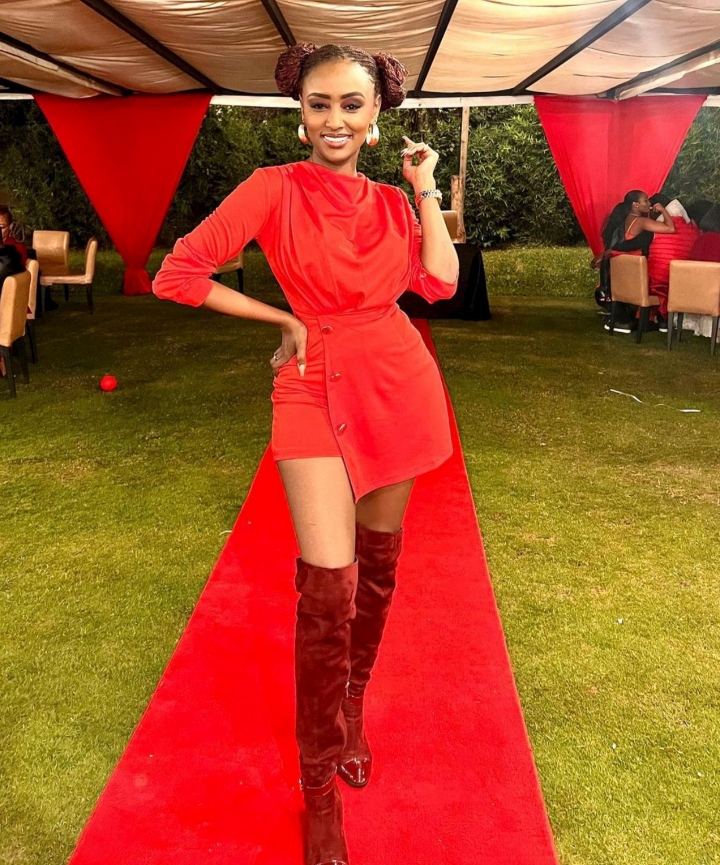 Elsewhere, Ntalami noted that she is ready to get into a new relationship and settle but not with someone from Nairobi.
Ntalami also intimated that she is looking forward to having kids in future.
"I'm a family/wife/marriage kind of woman. I haven't been the luckiest in love but I know my time is coming," she added.
She also opened up on her past relationship with LGBTQ activist Makena Njeri, noting that she has moved on from her past relationship.
Ntalami also talked on her current relationship with Njeri noting that she no longer talks with the Bold Network founder.
"Have you moved on from your previous relationship? Do you talk?" A fan inquired to which Ntalami responded;
"Everyone is wondering whether we still talk. No we don't. About moving on, yes I have."
READ ALSO: Makena Njeri, Ex-Lover Michelle Ntalami Spotted Together Months After Publicized Breakup
She also clarified working with Njeri's company which highlights rights of the LGBTQ community.
"They and I will always be the ones who were behind its inception, genesis and foundation. They came up with the idea, and I helped them build it from there up to a certain point where I couldn't anymore, for obvious reasons
"However, moving forward and in all its current operations, no. All love though, only and always," Ntalami said.
Do you have a story you would like us to publish? Please reach us through [email protected] or call/SMS +254 731 469269