Investing for a better future is a goal that most people want to achieve.
An investment is money set aside with the anticipation that it will give some return in terms of profits or dividends.
One of the common investment vehicles is shares, and in Kenya, you can invest in shares that are listed and traded in the Nairobi Securities Exchange Market (NSE).
Below is how to invest in shares at the NSE market, how to begin, and the requirements to get started for a better future.
Open a CDS account
Shares are bought and sold through a special account known as the Central Depository System Account (CDS).
With the account, your money is stored safely for buying and selling.
Central Depository & Settlement Corporation Ltd. manages CDS accounts.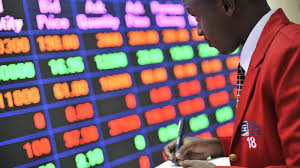 How to open a CDS account
To open a CDS account, you are required to walk into your desired bank and ask for the brokerage department.
Every bank trading at the NSE has one, e.g., the Cooperative bank has Kingdom Securities, the NCBA has NCBA Investment Bank Ltd., Equity Bank has Equity Investment Bank Ltd., and so on.
The brokerage firms will help you open a CDS account that you will use for buying and selling shares at the NSE.
For the aforementioned service, you will need to visit your desired bank with your ID, KRA PIN, and passport photo.
The CDS account may take 2–3 days for approval by the Central Depository & Settlement Corporation Ltd. (CDSC).
Once you get your account, you can begin trading. Also, your broker will give you a relationship officer who will help you trade.
Brokers have web and mobile apps that will facilitate trading at your convenience.
The market closes at 3 PM.
READ ALSO: How to Live a Stress free Life with Low Income – 17 Proven Strategies
It is also important to note that you can only own or buy at least 100 shares.
Do you have a story you would like us to publish? Please reach us at [email protected].